Filmography from : Gary Lewis
Actor :
Merlin
,
Jeremy Webb
(15 episodes, 2008-2011),
Alice Troughton
(13 episodes, 2009-2012),
David Moore
(8 episodes, 2008-2010),
Justin Molotnikov
(8 episodes, 2011-2012),
Ashley Way
(5 episodes, 2010-2012),
Ed Fraiman
(3 episodes, 2008),
James Hawes
(3 episodes, 2008),
Metin Hüseyin
(3 episodes, 2009),
Alex Pillai
(3 episodes, 2011),
Stuart Orme
(2 episodes, 2008),
Declan O'Dwyer
(2 episodes, 2012), 2012
Young Merlin is a teenager, discovering and then learning to master his magical gift. Magister Gaius, King Uther Pendragon's learned court physician to whom he's assigned as humble page, teaches him medicine, coaches his magical self-study, and warns him of Uther's strong aversion to magic. Merlin becomes squire to the noble but imprudent crown prince, Arthur, whose fate is linked with Merlin....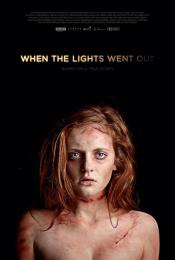 When the Lights Went Out
,
Pat Holden
, 2012
The true story of a 70's working class family and the terrifying poltergeist that turned their lives upside down....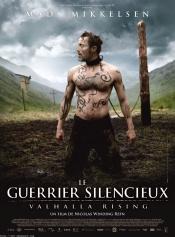 Valhalla Rising
,
Nicolas Winding Refn
, 2009
1000 AD, for years, One Eye, a mute warrior of supernatural strength, has been held prisoner by the Norse chieftain Barde. Aided by Are, a boy slave, One Eye slays his captor and together he and Are escape, beginning a journey into the heart of darkness. On their flight, One Eye and Are board a Viking vessel, but the ship is soon engulfed by an endless fog that clears only as the crew sights an unknown land. As the new world reveals its secrets...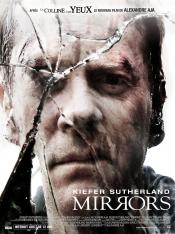 Mirrors
,
Alexandre Aja
, 2008
...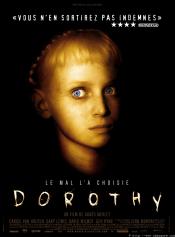 Dorothy Mills
,
Agnès Merlet
, 2008
Psychiatrist Jane Van Dopp (Carice Van Houten, Black Book) has been appointed by the court to travel to a remote island off the Irish coast to work on the case of Dorothy Mills (Jenn Murray, TV's Day of the Triffids), a teenage girl who has been accused of molesting and trying to kill a young baby. After miraculously surviving a car accident, Jane discovers an unwelcoming, deeply religious community mostly ruled by Pastor Ross (Gary Lewis,...
Eragon
,
Stefen Fangmeier
, 2006
...
Shallow Grave
,
Danny Boyle
, 1994
To avoid spoiling the movie this plot summary is very brief. It starts when three people living together in a four bedroom flat are looking for a house mate. The interviews they conduct are very unorthodox and very funny. Eventually the three agree on one prospective tenant. He moves in, locks his door, and is not seen again. After a couple of days the three become curious and break in to his room. What follows is an amazing piece of cinema and...