Filmography from : Harry Tenbrook
Actor :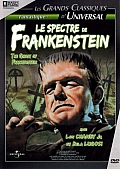 Le spectre de Frankenstein
,
Erle C Kenton
, 1942
The undead Monster and the wily Ygor have survived another mob of angry villagers. Needing help to restore the Monster's strength, Ygor brings his hulking friend to Ludwig Frankenstein, the original doctor's son. Ludwig has built a life and a reputation for himself in another town, far from the stigma and shame that his father and brother brought on the family. Ygor blackmails him. The good Ludwig realizes that the Monster is evil and must be...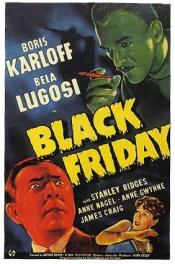 Vendredi 13
,
Arthur Lubin
, 1940
When his friend Professor Kingsley is at deaths door, brain surgeon Dr. Sovac saves his life by means of an illegal operation that transplants part of injured gangster Red Cannon's brain. Unfortunately, the operation has a disastrous Jeckll and Hyde side effect and under certain conditions the persona of Cannon emerges. Sovac soon learns of the duel personality and of half a million dollars the gangster has hidden away. He attempts to find the...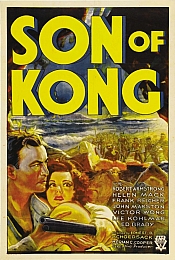 Le fils de Kong
,
Ernest B Schoedsack
, 1933
After the disastrous results of his last expedition, Carl Denham leaves New York aboard a ship to escape all the trouble. After a mutiny, he and a few companions are left behind on Skull island, where they meet a smaller relative of King Kong and make friends with him....

King Kong, la huitième merveille du monde
,
Merian C Cooper
(uncredited),
Ernest B Schoedsack
(uncredited), 1933
...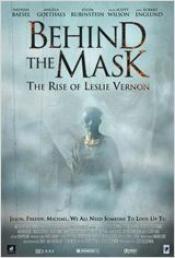 Behind the Mask
,
John Francis Dillon
, 1932
Jack Holt plays a federal agent who goes undercover to infiltrate a drug smuggling operation headed by a mysterious Mr. X, a criminal mastermind whose identity is unknown even to his henchmen. Mr. X is also running a bogus hospital where victims are killed on the operating table, and their coffins stuffed with narcotics. The drug-filled coffins are then buried in a cemetary....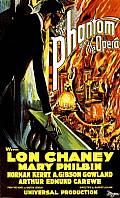 Le fantôme de l'opéra
,
Rupert Julian
,
Lon Chaney
(uncredited),
Ernst Laemmle
(uncredited),
Edward Sedgwick
(uncredited), 1925
At the Opera of Paris, a mysterious phantom threatens a famous lyric singer, Carlotta and thus forces her to give up her role (Marguerite in Faust) for unknown Christine Daae. Christine meets this phantom (a masked man) in the catacombs, where he lives. What's his goal ? What's his secret ?...