Filmography from : Ho Chow
Actor :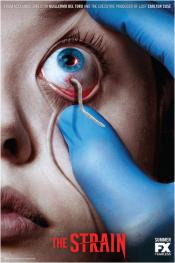 The Strain
,
J Miles Dale
(7 episodes, 2015-2017),
Kevin Dowling
(4 episodes, 2015-2017),
Deran Sarafian
(3 episodes, 2014-2016),
Phil Abraham
(3 episodes, 2014-2015),
Peter Weller
(3 episodes, 2014),
Vincenzo Natali
(3 episodes, 2015-2016),
TJ Scott
(3 episodes, 2015-2016),
Guillermo del Toro
(2 episodes, 2014-2015),
Guy Ferland
(2 episodes, 2014-2015),
David Semel
(2 episodes, 2014),
Charlotte Sieling
(2 episodes, 2014),
Howard Deutch
(2 episodes, 2015),
Ken Girotti
(2 episodes, 2016),
Norberto Barba
(2 episodes, 2017),
John Dahl
(1 episode, 2014),
Keith Gordon
(1 episode, 2014),
Gregory Hoblit
(1 episode, 2015),
Carlton Cuse
(1 episode, 2016),
Paco Cabezas
(1 episode, 2017),
Thomas Carter
(1 episode, 2017),
Jennifer Lynch
(1 episode, 2017), 2017
A thriller that tells the story of Dr. Ephraim Goodweather, the head of the Center for Disease Control Canary Team in New York City. He and his team are called upon to investigate a mysterious viral outbreak with hallmarks of an ancient and evil strain of vampirism. As the strain spreads, Eph, his team, and an assembly of everyday New Yorkers, wage war for the fate of humanity itself....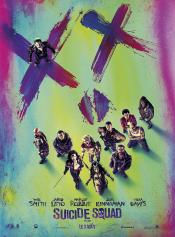 Suicide Squad
,
David Ayer
, 2016
It feels good to be bad...Assemble a team of the world's most dangerous, incarcerated Super Villains, provide them with the most powerful arsenal at the government's disposal, and send them off on a mission to defeat an enigmatic, insuperable entity. U.S. intelligence officer Amanda Waller has determined only a secretly convened group of disparate, despicable individuals with next to nothing to lose will do. However, once they realize they...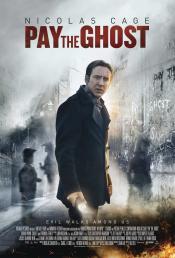 Pay the Ghost
,
Uli Edel
, 2015
One year after Mike Lawford's young son disappeared during a Halloween carnival, he is haunted by eerie images and terrifying messages he can't explain. Together with his estranged wife, he will stop at nothing to unravel the mystery and find their son-and, in doing so, he unearths a legend that refuses to remain buried in the past....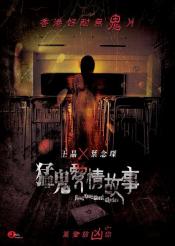 Mang gwai oi ching goo si
,
Patrick Kong
,
Jing Wong
, 2011
HONG KONG GHOST STORIES tells of horror stories which, according to two sineasnya version as the most scary ghost story in the country of Hong Kong. The first story tells of an eerie incident that occurred disebuah School. School pupils are very unruly, and finally the teacher was acting that eventually led to a mystical event that involves a ghost. The story tells of the horror stories are both a group of teenagers who are enjoying a happy...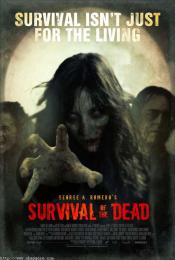 Survival of the Dead
,
George A Romero
, 2009
The dead have risen for less than a week and the world is already like hell. The army has sunk into chaos and some soldiers prefer to desert. They succeed in reaching a small island off North America's coast, a remote place where they hope to live in peace. But what they thought could be an oasis is only a microcosm of the world at war they just left… ...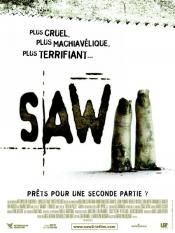 Saw II
,
Darren Lynn Bousman
, 2005
When detective Eric Matthews is called to a crime scene of a victim of Jigsaw, he finds a lead to the place where he is hidden. Once there, he realizes that Jigsaw trapped his son Daniel Matthews with three women and four men in a shelter, and they are inhaling a lethal nerve gas. If they do not use an antidote within two hours, they will die. Eric follows with increasing desperation the death of each member of the group in monitors, while...
Mou gaan dou III: Jung gik mou gaan
,
Andrew Lau
,
Alan Mak
, 2003
In 1991. Yeung Kam Wing (Leon Lai) and Chan Wing Yan (Tony Leung) are both police school trainers. Chan was better than Yeung but because of violation of the rules, Chan was being expelled and Yeung graduated with the first in class. Yeung was employed and work in a different department from Lau's (Andy Lau). 12 years later, Yeung met his Chinese inspector buddy, Shen Chen (chen Dao Ming), both of them work under Police, sent to Sam (Tsang Chi...