Filmography from : Ian Mcneice
Actor :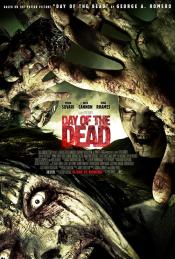 Day of the Dead
,
Steve Miner
, 2008
Horror remake based on George A. Romero's classic zombie film. When a strange virus infects a small Colorado town, the military is brought in to stop the disease spreading by enforcing a quarantine. But as people begin to become infected, the survivors realise that the virus is turning them into the walking dead. Now, the few people who are immune to the virus must fend off the zombies and try to escape from the town in one piece. ...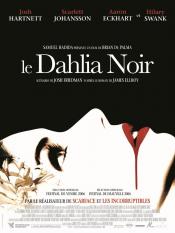 The Black Dahlia
,
Brian De Palma
, 2006
In 1946, the former boxers Dwight "Bucky" Bleichert and Lee Blanchard are policemen in Los Angeles. Lee has a good relationship with his chief and uses a box fight between them to promote the department and get a raise to the police force. They succeed and are promoted to homicide detectives, working together. Bucky becomes a close friend of Lee and his girlfriend Kay Lake, forming a triangle of love. When the corpse of the aspirant actress...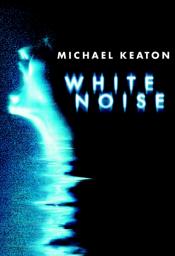 White Noise
,
Geoffrey Sax
, 2005
The pregnant wife of the architect Jonathan Rivers is missed after a car accident near a cliff, and the police do not know whether she is dead or abducted. Some weeks later, a mysterious man comes to Jonathan and tells him that his wife is dead and had communicated with him through Electronic Voice Phenomena. Sooner Jonathan is informed by the police that her body was found in the sea near a harbor, and the tormented grieving Jonathan decides to...
The Hitchhiker's Guide to the Galaxy
,
Garth Jennings
, 2005
Everyone has bad mornings. You wake up late, you stub your toe, you burn the toast...but for a man named Arthur Dent, this goes far beyond a bad day. When he learns that a friend of his is actually an alien with advanced knowledge of Earth's impending destruction, he is transported off the Earth seconds before it is exploded to make way for a new hyperspace motorway. And as if that's not enough, throw in being wanted by the police, Earth II, an...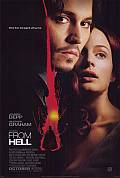 From Hell
,
Albert Hughes
(as The Hughes Brothers),
Allen Hughes
(as The Hughes Brothers), 2001
...
No Escape
,
Martin Campbell
, 1994
The year is 2022, prison systems from all over the world are now run by private corporations and have become business. After being sentenced to life imprisonment for the murder of his commanding officer who ordered him to wipe out innocent people. Convicted soldier John Robbins is dumped on the prison island Absolom (after he refused to execute his cell-mate and assaulted the Warden). On Absolom, convicts are put there to either survive or die....
Children of Dune
,
Greg Yaitanes
(3 episodes, 2003), 3
...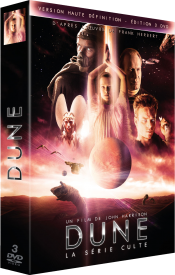 Dune
,
John Harrison
(3 episodes, 2000), 0
A three-part miniseries on politics, betrayal, lust, greed and the coming of a Messiah. Based on Frank Herbert's classic science fiction novel....