Filmography from : Ingrid Bolso Berdal
Actor :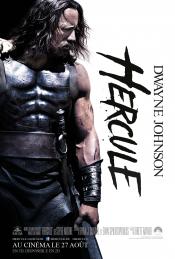 Hercules
,
Brett Ratner
, 2014
Having endured his legendary twelve labors, Hercules, the Greek demigod, has his life as a sword-for-hire tested when the King of Thrace and his daughter seek his aid in defeating a tyrannical warlord....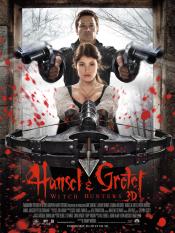 Hansel & Gretel: Witch Hunters
,
Tommy Wirkola
, 2013
In this spin on the fairy tale, Hansel & Gretel are now bounty hunters who track and kill witches all over the world. As the fabled Blood Moon approaches, the siblings encounter a new form of evil that might hold a secret to their past....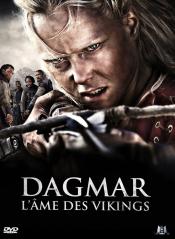 Flukt
,
Roar Uthaug
, 2012
Ten years after the Black Death ravaged the country, a poor family is on a journey to find better living conditions. On a deserted mountain pass they are attacked by a gang of ruthless outlaws. They only spare the life of 19-year-old Signe. She is taken captive, and the gang takes her back to their camp. Here she learns that she is intended a fate worse than death. Signe understands that the only solution is to escape. ...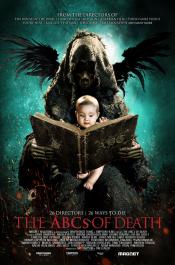 The ABCs of Death
,
Kaare Andrews
(segment 'V is for Vagitus'),
Angela Bettis
(segment 'E is for Exterminate'),
Hélène Cattet
(segment 'O is for Orgasm'),
Ernesto Díaz Espinoza
(segment 'C is for Cycle'),
Jason Eisener
(segment 'Y Is for Youngbuck'),
Bruno Forzani
(segment 'O is for Orgasm'),
Adrián García Bogliano
(segment 'B Is for Bigfoot'),
Xavier Gens
(segment 'X Is for XXL'),
Jorge Michel Grau
(segment 'I is for Ingrown'),
Lee Hardcastle
(segment 'T Is for Toilet'),
Noboru Iguchi
(segment 'F is for Fart'),
Thomas Cappelen Malling
(segment 'H is for Hydro-Electric Diffusion'),
Anders Morgenthaler
(segment 'K is for Klutz'),
Yoshihiro Nishimura
(segment 'Z is for Zetsumetsu'),
Banjong Pisanthanakun
(segment 'N is for Nuptials'),
Simon Rumley
(segment 'P Is for Pressure'),
Marcel Sarmiento
(segment 'D Is for Dogfight'),
Jon Schnepp
(segment 'W is for WTF?'),
Srdjan Spasojevic
(segment 'R Is for Removed'),
Timo Tjahjanto
(segment 'L is for Libido'),
Andrew Traucki
(segment 'G is for Gravity'),
Nacho Vigalondo
(segment 'A Is for Apocalypse'),
Jake West
(segment 'S is for Speed'),
Ti West
(segment 'M Is for Miscarriage'),
Ben Wheatley
(segment 'U Is for Unearthed'),
Adam Wingard
(segment 'Q Is for Quack'),
Yudai Yamaguchi
(segment 'J is for Jidai-geki'), 2012
A 26-chapter anthology that showcases death in all its vicious wonder and brutal beauty....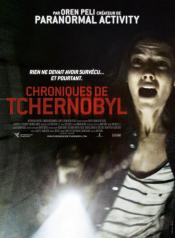 Chernobyl Diaries
,
Bradley Parker
(as Brad Parker), 2012
Six tourists hire an extreme tour guide who takes them to the abandoned city Pripyat, the former home to the workers of the Chernobyl nuclear reactor. During their exploration, they soon discover they are not alone. ...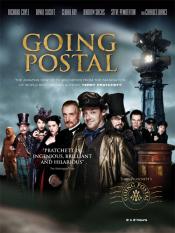 Going Postal
,
Jon Jones
(2 episodes, 2010), 2010
Based on Terry Pratchett's 33rd Discworld novel involves a skillful con artist Moist Von Lipwig who finds the tables turned and it's he himself who conned into becoming the Ankh-Morpork Postmaster General. A position that has not been filled in years. ...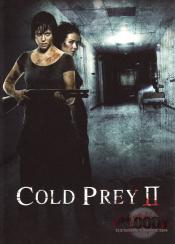 Fritt vilt II
,
Mats Stenberg
, 2008
During the winter in 2006, four youths faced a brutal death in the Norwegian mountains of Jotunheimen. The only one woman who survived is brought in at the local hospital. When she slowly awakes in her bed, the hospital is dark and silent without a living soul around…...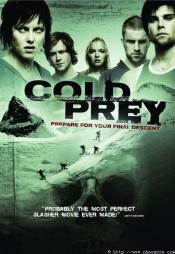 Fritt vilt
,
Roar Uthaug
, 2006
Jannicke, Morten Tobias, Eirik, Mikael and Ingunn are on a snowboarding vacation in Jotunheimen. They are forced to take shelter in an abandoned hotel when Morten Tobias breaks his leg and their car is too far away for them to reach within nightfall. They quickly discover that the hotel was closed in the seventies due to the disappearance of the managers' son. Unknown to them, someone is still living in the hotel, and getting home, or even...
Westworld
,
Richard J Lewis
(4 episodes, 2016-2020),
Jonathan Nolan
(3 episodes, 2016-2020),
Frederick EO Toye
(3 episodes, 2016-2018),
Vincenzo Natali
(2 episodes, 2016-2018),
Stephen Williams
(2 episodes, 2016-2018),
Jennifer Getzinger
(2 episodes, 2020),
Jonny Campbell
(1 episode, 2016),
Michelle MacLaren
(1 episode, 2016),
Neil Marshall
(1 episode, 2016),
Uta Briesewitz
(1 episode, 2018),
Lisa Joy
(1 episode, 2018),
Nicole Kassell
(1 episode, 2018),
Tarik Saleh
(1 episode, 2018),
Craig Zobel
(1 episode, 2018),
Paul Cameron
(1 episode, 2020),
Anna Foerster
(1 episode, 2020),
Amanda Marsalis
(1 episode, 2020),
Helen Shaver
(1 episode, 2020), 6
Westworld isn't your typical amusement park. Intended for rich vacationers, the futuristic park allows its visitors to live out their most primal fantasies with the robotic "hosts." However, the robotic hosts have evolved an artificial consciousness that is similar to, yet diverges from, human consciousness. No matter how illicit the fantasy may be, there are no consequences for the park's guests, allowing for any wish to be indulged; but there...