Filmography from : Jon Cor
Actor :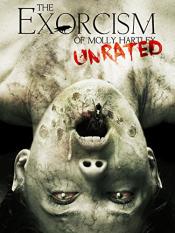 The Exorcism of Molly Hartley 
,
Steven R Monroe
, 2015
Molly Hartley is all grown up, but the unholy demon inside her lives on. Six years after graduating high school - and discovering that a secret pact assigned her soul to the devil - Molly is suspected of murder and confined to a mental hospital, where she wreaks supernatural havoc on the staff and patients. Her only hope is an exorcism by a defrocked priest looking to redeem himself and save Molly's life before her hideous "transformation" is...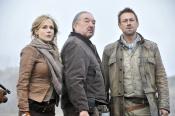 Defiance 
,
Michael Nankin
(13 episodes, 2013-2015),
Allan Kroeker
(4 episodes, 2013-2014),
Andy Wolk
(4 episodes, 2013-2014),
Allan Arkush
(4 episodes, 2014-2015),
Larry Shaw
(4 episodes, 2014-2015),
Omar Madha
(2 episodes, 2013),
Scott Stewart
(2 episodes, 2013),
Mairzee Almas
(2 episodes, 2015),
Félix Enríquez Alcalá
(2 episodes, 2015),
Todd Slavkin
(1 episode, 2013),
Thomas Burstyn
(1 episode, 2015), 2013
The series is set in the near future, where aliens known collectively as Votans have come to Earth seeking a new home after their solar system was destroyed. However, when they reached Earth, they discovered despite a prolonged negotiation with the government on Earth, they were not welcome. Rather than turn away, they began a war with the humans as they are determined to make Earth their new home. During the war, the Votans dropped terraformers...