Filmography from : Katya Wyeth
Actor :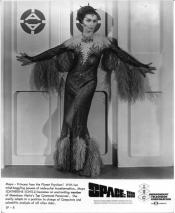 Space: 1999
,
Charles Crichton
(14 episodes, 1975-1976),
Ray Austin
(9 episodes, 1975-1976),
Tom Clegg
(5 episodes, 1976-1977),
David Tomblin
(4 episodes, 1975-1976),
Bob Kellett
(3 episodes, 1975-1976),
Val Guest
(3 episodes, 1976-1977),
Lee H Katzin
(2 episodes, 1975),
Bob Brooks
(2 episodes, 1976-1977),
Peter Medak
(2 episodes, 1976-1977),
Kevin Connor
(2 episodes, 1976),
Robert Lynn
(2 episodes, 1976), 1977
In 1999, Moonbase Alpha, nestled in the Lunar crater Plato, is a scientific research colony and watchdog over silos of atomic waste from Earth stored on the Moon's far side. On September 13, 1999, magnetic energy builds to cause an explosive chain-reaction of the waste, blasting the Moon out of Earth orbit and off the plane of the ecliptic, out of the Solar System. The inhabitants of Moonbase Alpha are unable to return to Earth and must survive...
Burke & Hare
,
Vernon Sewell
, 1972
Two men go into business supplying medical colleges with cadavers by robbing graves....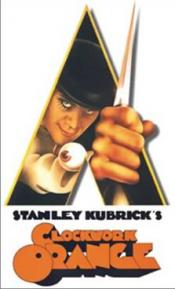 A Clockwork Orange
,
Stanley Kubrick
, 1971
Alex, a teenage hooligan in a near-future Britain, gets jailed by the police. There he volunteers as guinea pig for a new aversion therapy proposed by the government to make room in prisons for political prisoners. "Cured" of his hooliganism and released, he is rejected by his friends and relatives. Eventually nearly dying, he becomes a major embarrassment for the government, who arrange to cure him of his cure. A pivotal moment is when he and...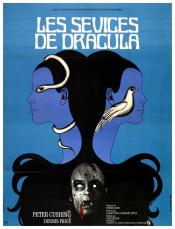 Twins of Evil
,
John Hough
, 1971
In nineteenth century middle-Europe, orphaned teenage twins Maria and Frieda go to live with their uncle Gustav Weil, who heads the Brotherhood, a vigilante group trying to stamp out vampirism. But their methods are random and misplaced and the only result is a terrorised populace. The real threat lies with Count Karnstein, and although the twins seem outwardly to be identical, Frieda finds herself much more drawn than her sister to the Count's...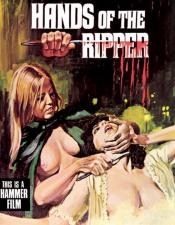 Hands of the Ripper
,
Peter Sasdy
, 1971
The infant daughter of Jack the Ripper is witness to the brutal murder of her mother by her father. Fifteen years later she is a troubled young woman who is seemingly possessed by the spirit of her father. While in a trance she continues his murderous killing spree but has no recollection of the events afterwards. A sympathetic psychiatrist takes her in and is convinced he can cure her condition. Soon, however, he regrets his decision....