Filmography from : Koan Hui
Director :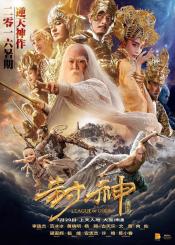 League of Gods
,
Koan Hui
, 2016
Based on the 16th-century Chinese novel Feng Shen Yan Yi (The Investiture of the Gods), the story tells of how King Zhou of Shang becomes a tyrant due to the wiles of Daji, a vixen spirit who is disguised as one of his concubines....
Writer :
The Blade
,
Hark Tsui
, 1995
...
Actor :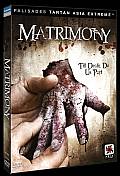 Xin zhong you gui
,
Hua-Tao Teng
, 2007
Set in a beautifully recreated 1930's Shanghai, Junchu (Leon Lai) has fallen into a profound state of depression after witnessing his girlfriend's tragic death on the day he was set to propose. Unable to forget Manli, and living in a tortured state of denial and guilt, Junchun's domineering mother decides to marry him off to Sansan (Rene Liu), a beautiful young woman who she believes will lift her son's spirits. The marriage starts off...
Home Sweet Home
,
Soi Cheang
(as Pou-Soi Cheang), 2005
...