Filmography from : Lauren Michele
Actor :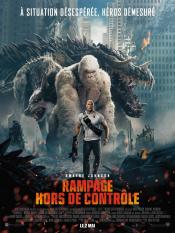 Rampage: Hors de contrôle
,
Brad Peyton
, 2018
Primatologist Davis (Dwayne Johnson) shares an unshakable bond with George, the extraordinarily intelligent silverback gorilla who has been in his care since he was young. When a greed-fueled corporation's genetic experiment goes awry, George and other animals across the country are mutated into aggressive supercreatures who destroy everything in their path. In this adrenaline-filled ride, Davis tries to find an antidote, not only to halt a...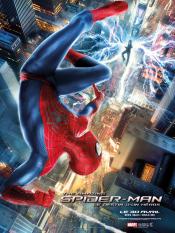 The Amazing Spider-Man : Le Destin d'un héros
,
Marc Webb
, 2014
We've always known that Spider-Man's most important battle has been within himself: the struggle between the ordinary obligations of Peter Parker and the extraordinary responsibilities of Spider-Man. But in The Amazing Spider-Man 2, Peter Parker finds that a greater conflict lies ahead. It's great to be Spider-Man (Andrew Garfield). For Peter Parker, there's no feeling quite like swinging between skyscrapers, embracing being the hero, and...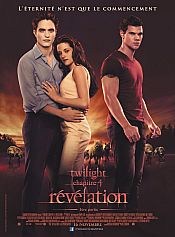 Twilight: Chapitre 4 - Révélation, 1ère partie
,
Bill Condon
, 2011
In the highly anticipated next chapter of the blockbuster The Twilight Saga, the newfound married bliss of Bella Swan (Kristen Stewart) and vampire Edward Cullen (Robert Pattinson) is cut short when a series of betrayals and misfortunes threatens to destroy their world. After their wedding Bella and Edward travel to Rio de Janeiro for their honeymoon, where they finally give in to their passions. Bella soon discovers she is pregnant, and...
Twister Apocalypse
,
Todor Chapkanov
, 2011
Once the government pulled funding for his project, scientist Marcus Grange (Stacy Keach) seeks revenge by controlling the weather and causing devastation to any that stand in his way. When man controls mother nature, the world must weather the storm! Tune in to director Todor Chapkanov's Storm War on Syfy to watch if two brothers (Jason London and Wes Brown) can stop their father's evil reign from using weather weapons to destroy Washington D.C....
The Dunwich Horror
,
Leigh Scott
, 2008
...