Filmography from : Luis Guzman
Actor :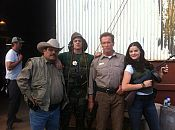 The Last Stand
,
Jee-woon Kim
(as Kim Jee-woon), 2013
...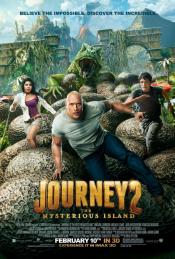 Journey 2: The Mysterious Island
,
Brad Peyton
, 2012
The follow-up to the 2008 hit. The new journey begins when young adventurer Sean (Josh Hutcherson) receives a coded distress signal from a mysterious island where no island should exist--a place of strange life forms, mountains of gold, deadly volcanoes, and more than one astonishing secret. Unable to stop him from going, Sean's new stepfather (Dwayne Johnson) joins the quest. Together with a helicopter pilot (Luis Guzman) and his beautiful,...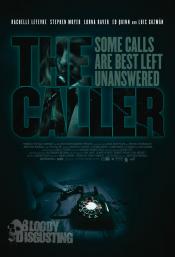 The Caller
,
Matthew Parkhill
, 2011
When troubled divorcee Mary Kee begins to receive mysterious phone calls from an unknown caller, she quickly begins to feel haunted in her own home. When she discovers that the person is calling from the past, Mary realizes that she will have to kill her in order to survive, but how do you kill someone living in the past, and what will happen if she fails? From the director of the internationally acclaimed 'dot the i', 'The Caller' is a chilling...
The Substitute
,
Robert Mandel
, 1996
After a botched mission in Cuba, professional mercenary Shale and his crew Joey Six, Hollan, Rem, and Wellman head home to Miami, Florida, where Shale is reunited with his fiance Jane Hetzko, who is a history teacher at Columbus High School in Miami. Some of Jane's students happen to be members of a street gang known as the "Kings of Destruction" (KOD), led by Juan Lacas, who has been terrorizing Jane. After Jane's kneecap is broken by a big...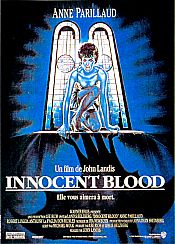 Innocent Blood
,
John Landis
, 1992
Marie [Anne Parillaud] is a vampire living in Pittsburgh. She lives by two cardinal rules: 1) Never play with the food and 2) Always finish the food. By following rule 1, she never gets emotionally involved with anyone off whom she intends to feed. By following rule 2, she creates no new vampires. That is, until she decides one night to eat Italian and gets mixed up with Joey Genaro [Anthony LaPaglia] and Sal 'The Shark' Macelli [Robert Loggia]....