Filmography from : Michael D Weiss
Writer :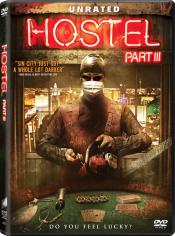 Hostel: Part III
,
Scott Spiegel
, 2011
High stakes gambling takes on a sinister new meaning in this third chapter of the terrifying HOSTEL series. While attending a bachelor party in Las Vegas, four friends are enticed by two sexy escorts to join them at a private party way off the Strip. Once there, they are horrified to find themselves the subjects of a perverse game of torture, where members of the Elite Hunting Club are hosting the most sadistic show in town....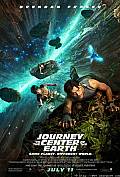 Journey to the Center of the Earth
,
Eric Brevig
, 2008
Professor Trevor Anderson receives his teenager nephew Sean Anderson. He will spend ten days with his uncle while his mother, Elizabeth, prepares to move to Canada. She gives a box to Trevor that belonged to his missing brother, Max, and Trevor finds a book with references to the last journey of his brother. He decides to follow the steps of Max with Sean and they travel to Iceland, where they meet the guide Hannah Ásgeirsson. While climbing a...
The Butterfly Effect 2
,
John R Leonetti
, 2006
Nick Larson and his best friends Trevor Eastman and Amanda are celebrating the twentieth-fourth anniversary of his girlfriend Julie Miller in a beautiful lake on a Sunday morning. Nick is expecting to be promoted in the company where he works, and Julie is planning to move to his place instead of going to New York for her Master degree. However, Nick is called by his colleague Dave Bristol, who is disputing the promotion with Nick, for a meeting...
I'll Always Know What You Did Last Summer
,
Sylvain White
, 2006
On July 4th, in the small Broken Ridge, Colorado, the teenagers Colby, his girlfriend Amber and their friends Zoe, Roger and PJ play a prank with the legend of the Fisherman that kills teenagers with dirty little secrets with his hook in an entertaining park. However, when PJ jumps with his skateboard, there is an unexpected accident and PJ dies. The group stays together and makes a covenant to keep their secret. One year later, Amber receives...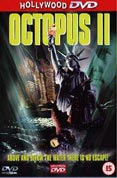 Octopus 2: River of Fear
,
Yossi Wein
, 2001
...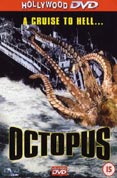 Octopus
,
John Eyres
, 2000
...