Filmography from : Michael Smiley
Actor :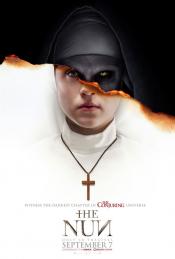 The Nun
,
Corin Hardy
, 2018
When a young nun at a cloistered abbey in Romania takes her own life, a priest with a haunted past and a novitiate on the threshold of her final vows are sent by the Vatican to investigate. Together they uncover the order's unholy secret. Risking not only their lives but their faith and their very souls, they confront a malevolent force in the form of the same demonic nun that first terrorized audiences in 'The Conjuring 2,' as the abbey becomes...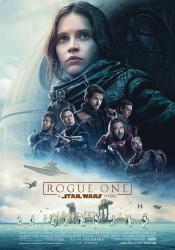 Rogue One
,
Gareth Edwards
, 2016
Jyn Erso, a Rebellion soldier and criminal, is about to experience her biggest challenge yet when Mon Mothma sets her out on a mission to steal the plans for the Death Star. With help from the Rebels, a master swordsman, and non-allied forces, Jyn will be in for something bigger than she thinks....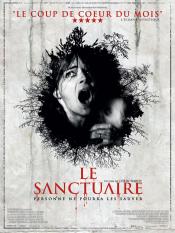 The Hallow
,
Corin Hardy
, 2015
When a London-based conservationist is sent to Ireland to survey an area of ancient forest believed by the superstitious locals to be hallowed ground, he unwittingly disturbs a horde of terrifying beings and must fight to protect his family....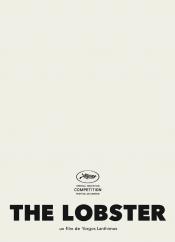 The Lobster
,
Yorgos Lanthimos
, 2015
A love story set in a dystopian near future where single people are arrested and transferred to a creepy hotel. There they are obliged to find a matching mate in 45 days. If they fail, they are transformed into an animal and released into the woods...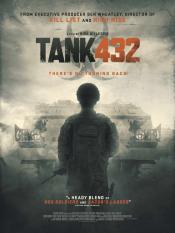 Belly of the Bulldog
,
Nick Gillespie
, 2015
On the run and with nowhere to hide, a group of soldiers and their two prisoners take cover from a mysterious enemy inside an abandoned military war tank. Whilst they try to keep the forces outside at bay, secrets are uncovered and little do they realise the real enemy is already among them, locked inside Tank 432....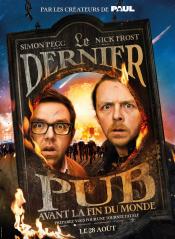 The World's End
,
Edgar Wright
, 2013
The film starts 20 years after five childhood friends attempted an epic pub crawl. The friends reunite when one of them becomes hell-bent on trying the drinking marathon again. They are convinced to stage an encore by mate Gary King, a 40-year-old man trapped at the cigarette end of his teens, who drags his reluctant pals to their hometown and once again attempts to reach the fabled pub, The World's End. As they attempt to reconcile the past...
A Field in England
,
Ben Wheatley
, 2013
Fleeing for their lives, a small party abandon their Civil War confederates and escape through an overgrown field. Thinking only of what lay behind, they are ambushed by two dangerous men and made to search the field. Psychedelia, madness and chaotic forces slowly overtake the group as they question what treasure lies within the malignant field....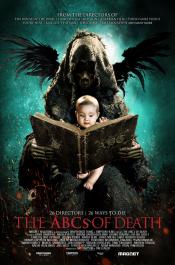 The ABCs of Death
,
Kaare Andrews
(segment 'V is for Vagitus'),
Angela Bettis
(segment 'E is for Exterminate'),
Hélène Cattet
(segment 'O is for Orgasm'),
Ernesto Díaz Espinoza
(segment 'C is for Cycle'),
Jason Eisener
(segment 'Y Is for Youngbuck'),
Bruno Forzani
(segment 'O is for Orgasm'),
Adrián García Bogliano
(segment 'B Is for Bigfoot'),
Xavier Gens
(segment 'X Is for XXL'),
Jorge Michel Grau
(segment 'I is for Ingrown'),
Lee Hardcastle
(segment 'T Is for Toilet'),
Noboru Iguchi
(segment 'F is for Fart'),
Thomas Cappelen Malling
(segment 'H is for Hydro-Electric Diffusion'),
Anders Morgenthaler
(segment 'K is for Klutz'),
Yoshihiro Nishimura
(segment 'Z is for Zetsumetsu'),
Banjong Pisanthanakun
(segment 'N is for Nuptials'),
Simon Rumley
(segment 'P Is for Pressure'),
Marcel Sarmiento
(segment 'D Is for Dogfight'),
Jon Schnepp
(segment 'W is for WTF?'),
Srdjan Spasojevic
(segment 'R Is for Removed'),
Timo Tjahjanto
(segment 'L is for Libido'),
Andrew Traucki
(segment 'G is for Gravity'),
Nacho Vigalondo
(segment 'A Is for Apocalypse'),
Jake West
(segment 'S is for Speed'),
Ti West
(segment 'M Is for Miscarriage'),
Ben Wheatley
(segment 'U Is for Unearthed'),
Adam Wingard
(segment 'Q Is for Quack'),
Yudai Yamaguchi
(segment 'J is for Jidai-geki'), 2012
A 26-chapter anthology that showcases death in all its vicious wonder and brutal beauty....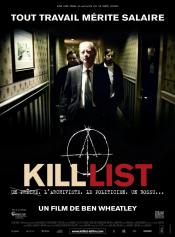 Kill List
,
Ben Wheatley
, 2011
Beginning eight months after a disastrous job in Kiev left him physically and mentally scarred, ex-soldier turned contract killer Jay is pressured by his partner, Gal, into taking a tough new assignment. As they descend into the dark, disturbing world of the contract, Jay begins to unravel once again - his fear and paranoia sending him deep into the heart of darkness. ...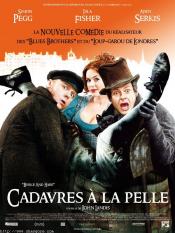 Burke and Hare
,
John Landis
, 2010
WILLIAM BURKE and WILLIAM HARE are scratching out a living in 1830s Edinburgh. After yet another failed business venture, they return to Hare's lodging house to find that their tenant has suddenly died on rent day. As the boys decide how to dispose of the body over a drink, they discover that a corpse can fetch a hefty price. Edinburgh is the centre of the medical universe and the city's doctors are crying out for more cadavers for their...
Down Terrace
,
Ben Wheatley
, 2009
A crime family looks to unmask the police informant in their midst who threatens to take down their business....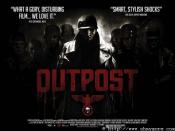 Outpost
,
Steve Barker
, 2008
...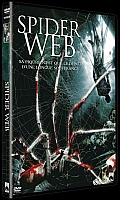 In the Spider's Web
,
Terry Winsor
, 2007
In India, the backpacker American friends Gina, John, Stacy, Geraldine and Phil hike in the woods with their guide Brian. When Geraldine is bitten by a poisonous spider, the group decides to seek an American doctor that lives in the jungle in a tribe. Dr. Lecorpus treats the girl and while Gina, John and Phil return to the village in the civilization, Brian and Stacy stay with the native. They decide to visit a temple in the forest while waiting...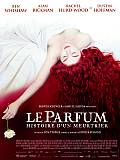 Perfume: The Story of a Murderer
,
Tom Tykwer
, 2006
Jean-Baptiste Grenouille, born in the stench of eighteenth century Paris, develops a superior olfactory sense, which he uses to create the world's finest perfumes. His work, however, takes a dark turn as he tries to preserve scents in the search for the ultimate perfume....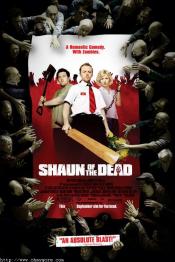 Shaun of the Dead
,
Edgar Wright
, 2004
...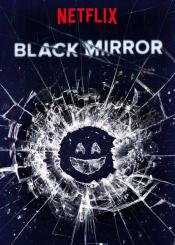 Black Mirror
,
Owen Harris
(3 episodes, 2013-2019),
Carl Tibbetts
(2 episodes, 2013-2014),
James Hawes
(2 episodes, 2016-2019),
Otto Bathurst
(1 episode, 2011),
Euros Lyn
(1 episode, 2011),
Brian Welsh
(1 episode, 2011),
Bryn Higgins
(1 episode, 2013),
Dan Trachtenberg
(1 episode, 2016),
Jakob Verbruggen
(1 episode, 2016),
James Watkins
(1 episode, 2016),
Joe Wright
(1 episode, 2016),
Jodie Foster
(1 episode, 2017),
Toby Haynes
(1 episode, 2017),
John Hillcoat
(1 episode, 2017),
Colm McCarthy
(1 episode, 2017),
David Slade
(1 episode, 2017),
Timothy Van Patten
(1 episode, 2017),
Anne Sewitsky
(1 episode, 2019), 1
Black Mirror is an anthology series that taps into our collective unease with the modern world, with each stand-alone episode a sharp, suspenseful tale exploring themes of contemporary techno-paranoia. Without questioning it, technology has transformed all aspects of our lives; in every home; on every desk; in every palm – a plasma screen; a monitor; a Smartphone – a Black Mirror reflecting our 21st Century existence back at us. The series...