Filmography from : Mike Chute
Actor :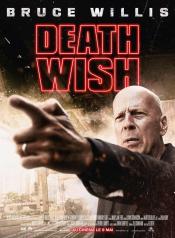 Death Wish
,
Eli Roth
, 2018
Dr. Paul Kersey (Bruce Willis) is a surgeon who only sees the aftermath of his city's violence as it's rushed into his ER -until his wife (Elisabeth Shue) and college-age daughter (Camila Morrone) are viciously attacked in their suburban home. With the police overloaded with crimes, Paul, burning for revenge, hunts for his family's assailants to deliver justice. As the anonymous slayings of criminals grabs the media's attention, the city wonders...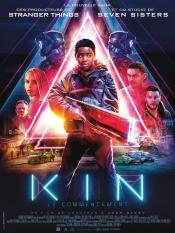 Kin
,
Jonathan Baker
,
Josh Baker
, 2018
Chased by a vengeful criminal, the feds and a gang of otherworldly soldiers, a recently released ex-con and his adopted teenage brother are forced to go on the run with a weapon of mysterious origin as their only protection....
Warehouse 13
,
Chris Fisher
(10 episodes, 2010-2013),
Constantine Makris
(9 episodes, 2009-2012),
Tawnia McKiernan
(7 episodes, 2009-2011),
Jack Kenny
(7 episodes, 2010-2014),
Stephen Surjik
(6 episodes, 2009-2011),
Jace Alexander
(2 episodes, 2009),
Vincent Misiano
(2 episodes, 2009),
Michael W Watkins
(2 episodes, 2009),
Millicent Shelton
(2 episodes, 2011-2013),
Michael McMurray
(2 episodes, 2012-2014),
Howard Deutch
(2 episodes, 2012-2013),
Ken Girotti
(1 episode, 2009),
Eric Laneuville
(1 episode, 2009),
Matt Earl Beesley
(1 episode, 2010),
Stephen Cragg
(1 episode, 2010),
Anton Cropper
(1 episode, 2010),
Jeremiah S Chechik
(1 episode, 2011),
Jay Chandrasekhar
(1 episode, 2012),
Andrew Seklir
(1 episode, 2012),
Matthew Hastings
(1 episode, 2013),
Jennifer Lynch
(1 episode, 2013),
Larry Teng
(1 episode, 2013),
Matt Birman
(1 episode, 2014),
Robert Duncan McNeill
(1 episode, 2014), 2014
After saving the life of the President in Washington D.C., a pair of U.S Secret Service agents are whisked away to a covert location in South Dakota that houses supernatural objects that the Regents, an Authority above and outside any government, have collected over the centuries. Their new assignment: retrieve any lost objects and investigate reports of new ones....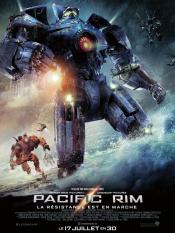 Pacific Rim
,
Guillermo del Toro
, 2013
When legions of monstrous creatures, known as Kaiju, started rising from the sea, a war began that would take millions of lives and consume humanity's resources for years on end. To combat the giant Kaiju, a special type of weapon was devised: massive robots, called Jaegers, which are controlled simultaneously by two pilots whose minds are locked in a neural bridge. But even the Jaegers are proving nearly defenseless in the face of the...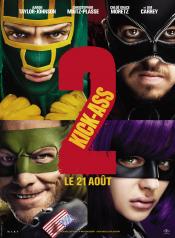 Kick-Ass 2
,
Jeff Wadlow
, 2013
The costumed high-school hero Kick-Ass joins with a group of normal citizens who have been inspired to fight crime in costume. Meanwhile, the Red Mist plots an act of revenge that will affect everyone Kick-Ass knows....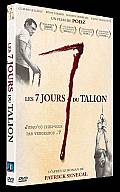 Les 7 jours du talion
,
Daniel Grou
, 2010
Bruno Hamel is a thirty eight year-old surgeon. He lives in Drummondville with his wife Sylvie, and their eight year-old daughter Jasmine. Like many happy people, he is leading an uneventful life until a beautiful fall afternoon, when his daughter is raped and murdered. From then on, the world of the Hamel family collapses. When the murderer is arrested, a terrible project germinates in Bruno's darkened mind. He plans to capture the "monster"...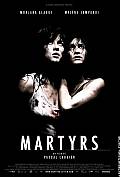 Martyrs
,
Pascal Laugier
, 2008
France. A night at the beginning of the 1970s. Lucie, a little girl missing for over a year, is discovered wandering by the side of a country road. Near catatonic, she can say nothing about what has happened to her. The cops quickly find the place in which she's been incarcerated - a disused slaughterhouse. Every indication is that she never once left the empty, freezing room in which she was imprisoned. Filthy, starving, dehydrated, the...