Filmography from : Mike Straub
Actor :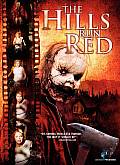 The Hills Run Red
,
Dave Parker
, 2009
A film fanatic's obsession with finding a complete print of a classic slasher movie leads him and two friends into the backwoods where the film was shot. They realize too late that filming never ended -- the movie's star, the deformed, murderous BABY FACE, and his twisted family continue to film and kill unsuspecting victims. Now our heroes must survive the nightmarish onslaught or become part of the movie forever....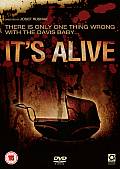 It's Alive
,
Josef Rusnak
, 2009
A remake of the 1974 cult classic, It's Alive is a gore splattered cautionary tale of the terrifying consequences of experimental drug testing. Bijou Phillips (Choke, Hostel Pt II, Bully) stars as Lenore Harker, a normal High School senior who seems to have it all: a boyfriend who loves her, great grades and a new baby on the way. Above all, she is certain of one thing, the baby she and Frank (James Murray, Primeval, Being John Malkovich) are...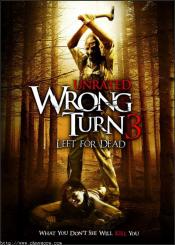 Wrong Turn 3: Left for Dead
,
Declan O'Brien
, 2009
Fonda and her friends go to the woods for a couple of days. Her friends are killed by the wild, now staple mutant killer, Three Finger, who of course cannibalizes them. She is left to fend for herself, but not for long. Meanwhile some dangerous prisoners are being transferred by Nate Wilson, a prison warden, on his last day before leaving to become a lawyer. During transport their truck is attacked by Three Finger and the prisoners escape. While...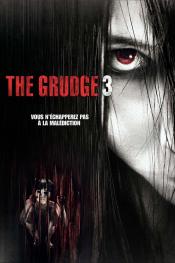 The Grudge 3
,
Toby Wilkins
, 2009
A young Japanese woman who holds the key to stopping the evil spirit of Kayako, travels to the haunted Chicago apartment from the sequel, to stop the curse of Kayako once and for all and save a family who are currently being haunted by her malicious spirit....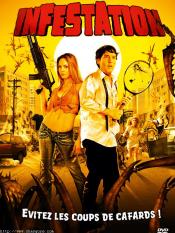 Infestation
,
Kyle Rankin
, 2009
Cooper awakes to find himself nauseous, weak and covered in webbing, hanging from the ceiling of an office where, just minutes ago, he started his new job. As he struggles out of his slimy prison he comes face to face with his opponent - a grotesque, powerful and very angry bug. All 3 ft of it. And so begins a hideous, nail-biting, comedic, all-action adventure to find a safe haven while constantly outwitting an infestation of monstrous...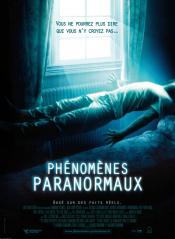 The Fourth Kind
,
Olatunde Osunsanmi
, 2009
In 1972, a scale of measurement was established for alien encounters. When a UFO is sighted, it is called an encounter of the first kind. When evidence is collected, it is known as an encounter of the second kind. When contact is made with extraterrestrials, it is the third kind. The next level, abduction, is the fourth kind. This encounter has been the most difficult to document...until now. Structured unlike any film before it, The...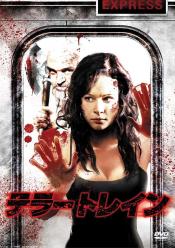 Train
,
Gideon Raff
, 2008
...
Cyclops
,
Declan O'Brien
, 2008
The corrupt Emperor Tiberius (Academy Award Nominee Eric Roberts) forces his bravest general, Marcus (Broadway star Kevin Stapleton), to subdue the monstrous Cyclops that has been decimating the countryside. Once the Cyclops is brought to the dungeons, Marcus is forced to fight in the gladiatorial games. Eventually, he and the Cyclops become allies and they fight together to defeat the corrupt Emperor and his evil nephew, along with the...