Filmography from : Neil Jackson
Actor :
Westworld
,
Richard J Lewis
(5 episodes, 2016-2022),
Jonathan Nolan
(3 episodes, 2016-2020),
Frederick EO Toye
(3 episodes, 2016-2018),
Vincenzo Natali
(2 episodes, 2016-2018),
Stephen Williams
(2 episodes, 2016-2018),
Paul Cameron
(2 episodes, 2020-2022),
Jennifer Getzinger
(2 episodes, 2020),
Craig William Macneill
(2 episodes, 2022),
Jonny Campbell
(1 episode, 2016),
Michelle MacLaren
(1 episode, 2016),
Neil Marshall
(1 episode, 2016),
Uta Briesewitz
(1 episode, 2018),
Lisa Joy
(1 episode, 2018),
Nicole Kassell
(1 episode, 2018),
Tarik Saleh
(1 episode, 2018),
Craig Zobel
(1 episode, 2018),
Anna Foerster
(1 episode, 2020),
Amanda Marsalis
(1 episode, 2020),
Helen Shaver
(1 episode, 2020), 2016
Westworld isn't your typical amusement park. Intended for rich vacationers, the futuristic park allows its visitors to live out their most primal fantasies with the robotic "hosts." However, the robotic hosts have evolved an artificial consciousness that is similar to, yet diverges from, human consciousness. No matter how illicit the fantasy may be, there are no consequences for the park's guests, allowing for any wish to be indulged; but there...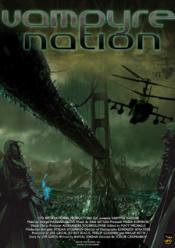 Vampyre Nation
,
Todor Chapkanov
, 2012
Bucharest, Romania. The not-too-distant future, but an entirely different city. The human population is dwindling. The vampire population, meanwhile, is exploding. Having emerged from the shadows a decade earlier, vampires now walk openly amongst the human population, as a precarious peace exists between the two. A peace made possible by the introduction of a synthetic blood substitute, dispensed by the Romanian government, making traditional...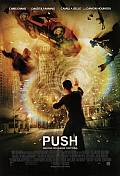 Push
,
Paul McGuigan
, 2009
The action packed sci-fi thriller involves a group of young American ex-pats with telekinetic and clairvoyant abilities, hiding from a clandestine U.S. government agency. They must utilize their different talents and band together for a final job enabling them to escape the agency forever....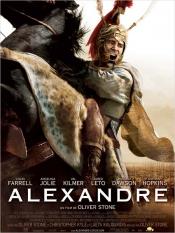 Alexandre
,
Oliver Stone
, 2004
...
The Thirst
,
Jeremy Kasten
, 0
...