Filmography from : Noomi Rapace
Actor :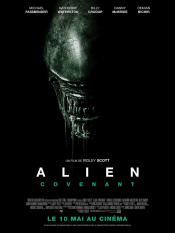 Alien: Covenant 
,
Ridley Scott
, 2017
Almost eleven years after the futile and disastrous expedition on the distant moon LV-223, the deep-space colonisation vessel Covenant equipped with more than 2,000 colonists in cryogenic hibernation, sets a course for the remote planet Origae-6 with the intention to build a new world. Instead, a rogue transmission will entice the crew to a nearby habitable small planet which resembles a lot like the Earth, nevertheless, sooner or later, the...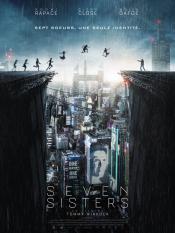 What Happened to Monday
,
Tommy Wirkola
, 2017
In a not so distant future, where overpopulation and famine have forced governments to undertake a drastic One-Child Policy, seven identical sisters (all of them portrayed by Noomi Rapace) live a hide-and-seek existence pursued by the Child Allocation Bureau. The Bureau, directed by the fierce Nicolette Cayman (Glenn Close), enforces a strict family-planning agenda that the sisters outwit by taking turns assuming the identity of one person:...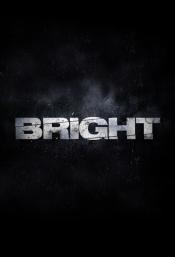 Bright 
,
David Ayer
, 2017
Set in a world where mystical creatures live side by side with humans. A human cop is forced to work with an Orc to find a weapon everyone is prepared to kill for....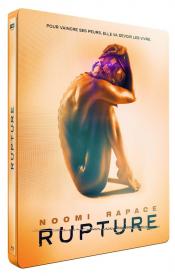 Rupture 
,
Steven Shainberg
, 2016
Rupture follows Renee Morgan (Noomi Rapace), a single mom, who is deathly terrified of spiders. While in route to meet up with a friend, she is violently abducted by a group of strangers. After enduring intense yet strange questioning and examinations, some about her fear of spiders, Renee soon discovers that she is now the subject of an underground experiment. Her captors explain to her that she has a genetic abnormality that can potentially...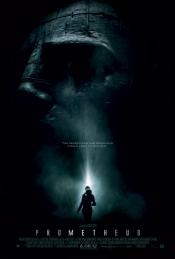 Prometheus 
,
Ridley Scott
, 2012
A team of explorers discover a clue to the origins of mankind on Earth, leading them on a journey to the darkest corners of the universe. There, they must fight a terrifying battle to save the future of the human race. ...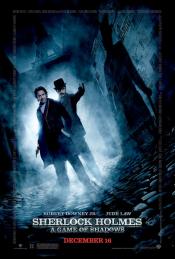 Sherlock Holmes: A Game of Shadows
,
Guy Ritchie
, 2011
...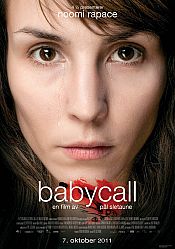 Babycall 
,
Pål Sletaune
, 2011
Anna and her 8-year-old son, Anders is on the run from Anders' violent father. The move to a secret address in a giant block of flats. Anna is terrified that her ex-husband will find them and buy a baby monitor to make sure Anders while he sleeps. But strange noises turn into babycallen from elsewhere in the block. Anna overhears what she believes is the murder of a child. Meanwhile, Anders received a mysterious, dark-haired friend who comes...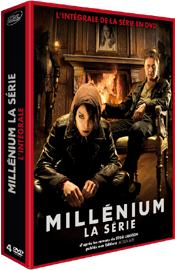 Män som hatar kvinnor
,
Niels Arden Oplev
, 2009
The 16-year old girl Harriet Vanger disappeared without a trace, on September 29th 1966. Nearly forty years later a journalist by the name of Mikael Blomqvist gets an unusual assignment. Hes contacted by the industrial leader Henrik Vanger, who wants him to write the history of the Vanger family. The family chronicle is just a cover for the real assignment: to find out about what really happened to Harriet. Mikael who recently been indicted...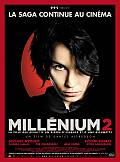 Flickan som lekte med elden
,
Daniel Alfredson
, 2009
Mikael Blomkvist, publisher of Millennium magazine, has made his living exposing the crooked and corrupt practices of establishment Swedish figures. So when a young journalist approaches him with a meticulously researched thesis about sex trafficking in Sweden and those in high office who abuse underage girls, Blomkvist immediately throws himself into the investigation....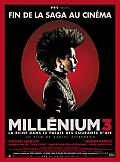 Luftslottet som sprängdes
,
Daniel Alfredson
, 2009
Salander is plotting her revenge - against the man who tried to kill her, and against the government institutions that very nearly destroyed her life. But it is not going to be a straightforward campaign. After taking a bullet to the head, Salander is under close supervision in Intensive Care, and is set to face trial for three murders and one attempted murder on her eventual release. With the help of journalist Mikael Blomkvist and his...