Filmography from : Pavel Bezdek
Actor :
Hannibal Rising
,
Peter Webber
, 2007
Mischa and Hannibal, baby brother and sister, are inseparable; it is their love for each other that ties their bond. Their companionship is forever binding, until, with their family, while hiding from the Nazi war machine a twisted set of circumstance sets the pace for a most vicious attack on the future of one Hannibal Lecter for the sworn vengeance for the brutal killing of his baby sister. Years later, we find Hannibal, the teenager, setting...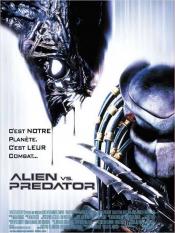 AVP: Alien vs. Predator
,
Paul WS Anderson
, 2004
During an archaeological expedition on Bouvetøya Island in Antarctica, a team of archaeologists and other scientists find themselves caught up in a battle between the two legends. Soon, the team realize that only one species can win....
The League of Extraordinary Gentlemen
,
Stephen Norrington
, 2003
In this adventure, the Fantom is trying to start a World War, and be at the head of it. The Fantom has highly superior weapons to the normal weapons of that day, and he also has extreme cunning, as we see by his tricking the countries into suspecting each other for war-mongering. A supposed loyalist to her Majesty's Empire is sent to fetch Allan Quatermain in an effort to track down the group who is trying to start the war. In a private and...
Children of Dune
,
Greg Yaitanes
(3 episodes, 2003), 3
...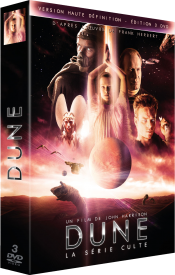 Dune
,
John Harrison
(3 episodes, 2000), 0
A three-part miniseries on politics, betrayal, lust, greed and the coming of a Messiah. Based on Frank Herbert's classic science fiction novel....