Filmography from : Pete Goldfinger
Writer :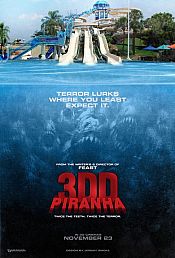 Piranha 3DD
,
John Gulager
, 2012
There's something in the water… again. And this time no one is safe from the flesh eating fish as they sink their razor sharp teeth into the visitors of the best summer attraction, The Big Wet Water Park....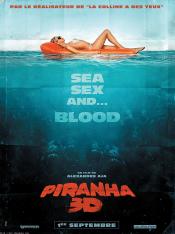 Piranha 3D
,
Alexandre Aja
, 2010
After a sudden underwater tremor sets free scores of the prehistoric man-eating fish, an unlikely group of strangers must band together to stop themselves from becoming fish food for the area's new razor-toothed residents....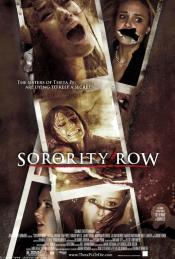 Soeurs de sang
,
Stewart Hendler
, 2009
When five sorority sisters of Theta Pi cause the death of one of their own during a foolish prank gone wrong, they conspire to discard the evidence and never speak of the nightmare again. But when a mysterious killer targets the group a year later with a series of bizarre attacks, the women find themselves fighting for their own lives amidst the revelry of an out of control graduation party. Based on the original screenplay, Seven Sisters, this...
Avatar, le dernier maître de l'air
,
Giancarlo Volpe
(19 episodes, 2005-2008),
Ethan Spaulding
(12 episodes, 2006-2008),
Lauren MacMullan
(11 episodes, 2005-2006),
Dave Filoni
(9 episodes, 2005),
Joaquim Dos Santos
(8 episodes, 2007-2008),
Michael Dante DiMartino
(2 episodes, 2005-2006),
Anthony Lioi
(2 episodes, 2005),
Bryan Konietzko
(1 episode, 2005), 2005
In a war-torn world of elemental magic, a young boy reawakens to undertake a dangerous mystic quest to fulfill his destiny as the Avatar. ...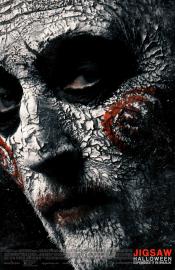 Jigsaw
,
Michael Spierig
,
Peter Spierig
, 0
Bodies are turning up around the city, each having met a uniquely gruesome demise. As the investigation proceeds, evidence points to one man: John Kramer. But how can this be? The man known as Jigsaw has been dead for over a decade. ...