Filmography from : Philip K Dick
Writer :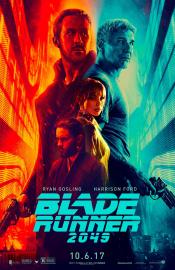 Blade Runner 2049
,
Denis Villeneuve
, 2017
Thirty years after the events of the first film, a new blade runner, LAPD Officer K (Ryan Gosling), unearths a long-buried secret that has the potential to plunge what's left of society into chaos. K's discovery leads him on a quest to find Rick Deckard (Harrison Ford), a former LAPD blade runner who has been missing for 30 years. ...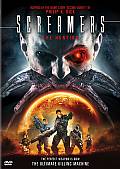 Screamers: The Hunting
,
Sheldon Wilson
, 2009
A group of humans arrive on Sirius 6-B to investigate an SOS signal sent out from the planet, which has been supposedly deserted since the destruction of the man-made weapons known as "screamers." Once the squad arrives, they find a group of human survivors eking out an existence in an old military outpost, but more important, they discover that the threat of the screamers has become even more insidious, now that they're able to morph into human...
A Scanner Darkly
,
Richard Linklater
, 2006
In a totalitarian society in a near future, the undercover detective Bob Arctor is working with a small time group of drug users trying to reach the big distributors of a brain-damaging drug called Substance D. His assignment is promoted by the recovery center New Path Corporation, and when Bob begins to lose his own identity and have schizophrenic behavior, he is submitted to tests to check his mental conditions. ...
Minority Report
,
Steven Spielberg
, 2002
In Washington, D.C., in the year 2054, murder has been eliminated. The future is seen and the guilty punished before the crime has ever been committed. From a nexus deep within the Justice Department's elite Pre-Crime unit, all the evidence to convict--from imagery alluding to the time, place and other details--is seen by "Pre-Cogs," three psychic beings whose visions of murders have never been wrong. It is the nation's most advanced crime...
Total Recall
,
Paul Verhoeven
, 1990
When a man goes for virtual vacation memories of the planet Mars, an unexpected and harrowing series of events forces him to go to the planet for real, or does he? ...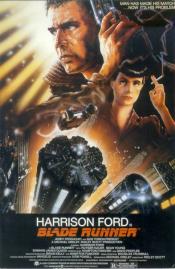 Blade Runner
,
Ridley Scott
, 1982
...