Filmography from : Rafaela Ochoa
Actor :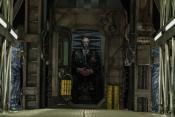 Captive State
,
Rupert Wyatt
, 2019
Set in a Chicago neighborhood nearly a decade after an occupation by an extra-terrestrial force, Captive State explores the lives on both sides of the conflict - the collaborators and dissidents....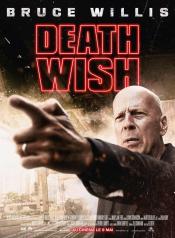 Death Wish
,
Eli Roth
, 2018
Dr. Paul Kersey (Bruce Willis) is a surgeon who only sees the aftermath of his city's violence as it's rushed into his ER -until his wife (Elisabeth Shue) and college-age daughter (Camila Morrone) are viciously attacked in their suburban home. With the police overloaded with crimes, Paul, burning for revenge, hunts for his family's assailants to deliver justice. As the anonymous slayings of criminals grabs the media's attention, the city wonders...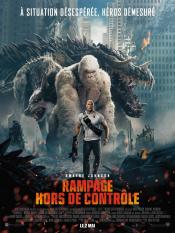 Rampage
,
Brad Peyton
, 2018
Primatologist Davis (Dwayne Johnson) shares an unshakable bond with George, the extraordinarily intelligent silverback gorilla who has been in his care since he was young. When a greed-fueled corporation's genetic experiment goes awry, George and other animals across the country are mutated into aggressive supercreatures who destroy everything in their path. In this adrenaline-filled ride, Davis tries to find an antidote, not only to halt a...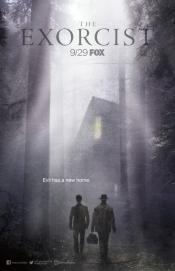 The Exorcist
,
Jason Ensler
(5 episodes, 2016-2017),
Michael Nankin
(2 episodes, 2016),
Bill Johnson
(1 episode, 2016),
Tinge Krishnan
(1 episode, 2016),
Louis Shaw Milito
(1 episode, 2016),
Jennifer Phang
(1 episode, 2016),
Rupert Wyatt
(1 episode, 2016),
Craig Zisk
(1 episode, 2016),
Steven A Adelson
(1 episode, 2017),
Alex Garcia Lopez
(1 episode, 2017),
So Yong Kim
(1 episode, 2017),
Meera Menon
(1 episode, 2017),
Elizabeth Allen Rosenbaum
(1 episode, 2017),
Deran Sarafian
(1 episode, 2017),
Ti West
(1 episode, 2017), 2018
Angela, is plagued by increasingly frightening nightmares, her husband is slowly losing his mind, her older daughter spends her time locked in her room and her younger daughter hears strange noises from inside the walls. Two priests are brought together, as all their fates become entangled in a battle against an ancient force of evil. ...