Filmography from : Ray Donn
Actor :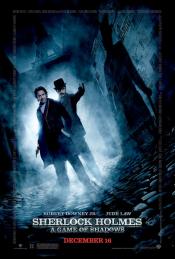 Sherlock Holmes: A Game of Shadows
,
Guy Ritchie
, 2011
...
Robin Hood
,
Ridley Scott
, 2010
In 13th century England, Robin and his band of marauders confront corruption in a local village and lead an uprising against the crown that will forever alter the balance of world power. ...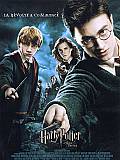 Harry Potter and the Order of the Phoenix
,
David Yates
, 2007
...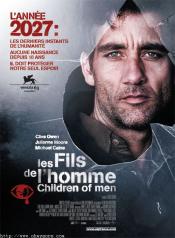 Children of Men
,
Alfonso Cuarón
, 2006
World divisions, chaos and anarchy, these are the ways the world and the last remaining inhabitants are checking out. No child has been born for eighteen years. Human life and its moral self is eroding into extinction. Set in Britain in the year 2027, this is Theodore Faron finding his ghosts coming back to haunt his fruitless life, in the form of an underground band of rebels The Fishes. Unwittingly drawn into their plight, learning who can be...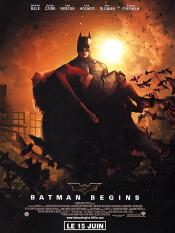 Batman Begins
,
Christopher Nolan
, 2005
When his parents are killed, billionaire playboy Bruce Wayne relocates to Asia where he is mentored by Henri Ducard and Ra's Al Ghul in how to fight evil. When learning about the plan to wipe out evil in Gotham City by Ducard, Bruce prevents this plan from getting any further and heads back to his home. Back in his original surroundings, Bruce adopts the image of a bat to strike fear into the criminals and the corrupt as the icon known as...
The Hitchhiker's Guide to the Galaxy
,
Garth Jennings
, 2005
Everyone has bad mornings. You wake up late, you stub your toe, you burn the toast...but for a man named Arthur Dent, this goes far beyond a bad day. When he learns that a friend of his is actually an alien with advanced knowledge of Earth's impending destruction, he is transported off the Earth seconds before it is exploded to make way for a new hyperspace motorway. And as if that's not enough, throw in being wanted by the police, Earth II, an...
Charlie and the Chocolate Factory
,
Tim Burton
, 2005
When Willy Wonka decides to let five children into his chocolate factory, he decides to release five golden tickets in five separate chocolate bars, causing complete mayhem. The tickets start to be found, with the fifth going to a very special boy, called Charlie Bucket. With his Grandpa, Charlie joins the rest of the children to experience the most amazing factory ever. But not everything goes to plan within the factory....
Lara Croft: Tomb Raider
,
Simon West
, 2001
...

The Mummy
,
Stephen Sommers
, 1999
...