LO SPETTRO
REVIEWS
(Riccardo Freda)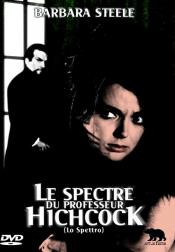 Click here to read our french
"THE GHOST" movie review
, directed by
Riccardo Freda
with
Barbara Steele
,
Peter Baldwin
,
Elio Jotta
starring.
Synopsis : A woman and her lover murder her husband, a doctor. Soon, however, strange things start happening, and they wonder if they really killed him, or if he is coming back from the dead to haunt them.
French Released : 1964-12-09 -
Source : Oh My Gore !
No comments.