Filmography from : Rik Billock
Actor :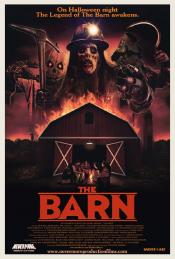 The Barn
,
Justin M Seaman
(attached), 2016
Its Halloween 1989, best friends Sam and Josh are trying to enjoy what's left of their final Devil's Night before graduating high school. But trouble arises when the two pals and a group of friends take a detour on their way to a rock concert, finding an old abandoned barn and awakening the evil inside. Now it's up to Sam and Josh to find a way to protect their friends and defeat the creatures that lurk within "The Barn"....
Death from Above
,
Bruce Koehler
, 2012
An ancient Druid demon has returned to claim his prize... to reign over the world through one thousand years of darkness. The last time Druid-Demon Thule (Kurt Angle) walked the earth was during the Dark Ages. Now after one thousand years, he has returned from beyond to assemble his pagan monk worshippers and to wreak havoc on the natural world. Gunnar Halgrim (TNA Wrestling's James Storm) an ordinary blue-collar steelworker, is plagued by...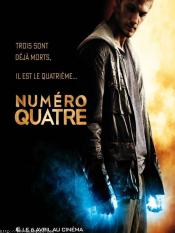 I Am Number Four
,
DJ Caruso
, 2011
John is an extraordinary teen, masking his true identity and passing as a typical high school student to elude a deadly enemy seeking to destroy him. Three like him have already been killed ... he is Number Four....

New Terminal Hotel
,
BC Fourteen
(as BC Furtney), 2010
An exploration of the dark side of the Hollywood dream machine; a revenge story with an anti-hero who finds no redemption waiting on the other side. It's the study of the downward spiral....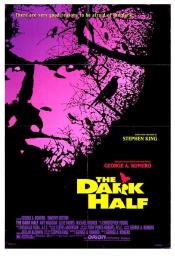 The Dark Half
,
George A Romero
, 1993
When Thad Beaumont was a child, he had an operation to remove a tumour from his brain. during the operation, it was discovered that far from being a tumor, the growth was a twin brother of Thad's that never developed. Years later, Thad is a successful author, writing his serious books under his own name, and his pulp money-makers under the pseudonum "George Stark". When blackmailed by someone who has discovered his secret, Thad publically...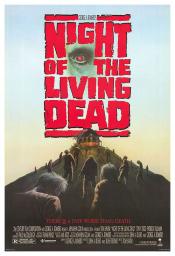 Night of the Living Dead
,
Tom Savini
, 1990
In this remake of the original classic film, a group of people are trapped inside a farmhouse as legions of the walking dead try to get inside and use them for food....
FleshEater
,
S William Hinzman
(as Bill Hinzman), 1988
...
Knightriders
,
George A Romero
, 1981
A medieval reenactment troupe find it increasingly difficult to keep their family-like group together, with pressure from local law enforcement, interest from entertainment agents and a growing sense of delusional from their leader....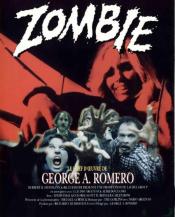 Dawn of the Dead
,
George A Romero
, 1978
...