Filmography from : Robert Milasch
Actor :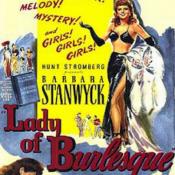 Lady of Burlesque
,
William A Wellman
, 1943
After one member of their group is murdered, the performers at a burlesque house must work together to find out who the killer is before they strike again....
The Hunchback of Notre Dame
,
William Dieterle
, 1939
In 15th century France, a gypsy girl is framed for murder by the infatuated Chief Justice, and only the deformed bellringer of Notre Dame Cathedral can save her....
Island of Lost Souls
,
Erle C Kenton
, 1932
After his ship goes down, Edward Parker is rescued at sea. Parker gets into a fight with Captain Davies of the Apia and the Captain tosses him overboard while making a delivery to the tiny tropical island of Dr. Moreau. Parker discovers that Moreau has good reason to be so secretive on his lonely island. The doctor is a whip-cracking task master to a growing population of his own gruesome human/animal experiments. He does have one prize result,...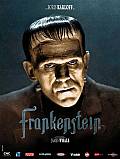 Frankenstein
,
James Whale
, 1931
Dr. Henry Frankenstein (Colin Clive) wants to build a man in his own image, using the body of a dead man. He and his assistent Fritz (Dwight Frye) dig up a freshly burried coffin and steal the body. When they realize the head and the brains of the body are severely damaged, they decide to steal a brain from Dr. Frankensteins former teacher Dr. Waldman (Edward van Sloan). When Fritz accidentely drops the glass jar with the label "good brain" on...