ROBOCOP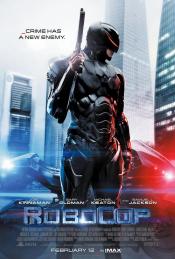 [MEDIA] - "ROBOCOP" New international Trailer
By on 25-11-2013
Here's a third trailer for Columbia Pictures and MGM's upcoming "ROBOCOP" remake. Opening in theaters and IMAX on February 12, the Jose Padilha-directed film stars Joel Kinnaman, Gary Oldman, Michael Keaton, Samuel L. Jackson, Abbie Cornish, Jackie Earle Haley, Michael K. Williams, Jay Baruchel, Jennifer Ehle and Marianne Jean-Baptiste....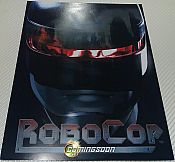 [CASTING] - "ROBOCOP" - Clive Owen Replaces Laurie ?
By on 02-09-2012
He was never officially confirmed, but now sources tell Variety's that "HOUSE" actor Hugh Laurie is no longer in talks to play the villain in Jose Padilha's "ROBOCOP" remake at MGM. Laurie was to play the evil and ultra-rich CEO of Omnicorp, the company that makes Robocop. Already one potential replacement candidate has emerged - Clive Owen. Deadline reports that MGM is...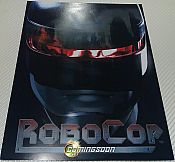 [MEDIA] - "ROBOCOP" - Viral Campaign Reveals the New ED-209
By on 14-07-2012
In a viral campaign likely to expand during next week's Comic-Con, Columbia Pictures and MGM have revealed a first look at the robotic ED-209 design from their upcoming reboot of "ROBOCOP". Based on the company from the film itself, the OmniCorp features, along with the below video and image, the following mission statement: For a half-century, these words have set the framework upon...

[CASTING] - "ROBOCOP" - Gary Oldman in Robocop's remake
By on 01-06-2012
The british actor has inked a deal to star opposite Joel Kinnaman in the upcoming remake of 1987 Paul Verhoeven's Robocop. He will play Norton, the scientist who creates RoboCop. Directed by Joel Kinnaman, "ROBOCOP" will follow the a cop who is brought back from the brink of death and turned into a cyborg police officer. The film will be shoot in Toronto and is expected to open on...

"ROBOCOP" MGM Confirms Aronofsky for "ROBOCOP"
By on 29-07-2008
It's been rumoured for a few weeks, but now MGM Studios has confirmed it: Darren Aronofsky will be directing a remake of cult sci-fi satire "ROBOCOP". MGM has also signed "ROAD TO PERDITION" and "GOD OF W" writer David Self to pen the script and has fast-tracked the project, prepping it for a 2010 release. Mary Parent, chairman of MGM, gushed, "Darren is undeniably...

"ROBOCOP" "ROBOCOP" Logline Reveals It's Actually a Sequel!
By on 16-07-2008
MGM and Phoenix Pictures are close to pegging Darren Aronofsky to direct the latest "remake", which we also discovered is actually a sequel! Here's the logline: Present day Los Angeles, 20 years after the termination of the RoboCop program, the city decides to reinstate the program....
No comments.
This page has been seen 3913 times.