Filmography from : Romano Migliorini
Writer :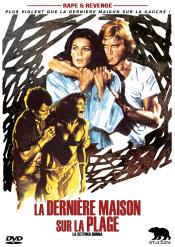 La settima donna
,
Francesco Prosperi
(as Franco Prosperi), 1978
Sister Cristina (Florinda Bolkan) plays a nun who takes the teenage girls in her care to a remote house where they rehearse A Midsummer Night's Dream. Three thugs show up, brutally raping and terrorizing the girls, killing one by raping her with a cane, until Bolkan renounces her teachings and seeks bloody revenge. ...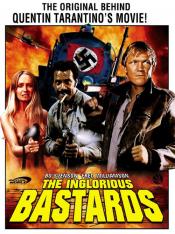 Quel maledetto treno blindato
,
Enzo G Castellari
, 1978
Set in Europe during WWII, a group of American soldiers are in the process of being shipped off to military prison for a variety of infractions, ranging from desertion to murder. While they're being transported, a German artillery attack hits the convoy, killing the MPs and enabling four of the prisoners to escape. The group decides their best bet is to head to neutral Switzerland where they can avoid the fighting and prison. As they make their...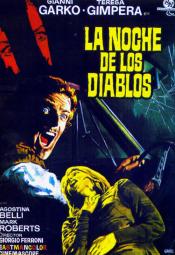 La notte dei diavoli
,
Giorgio Ferroni
, 1972
The patriarch of a wealthy family fears that he will show up one day in vampire form. Should this happen, he warns his family not to let him back in his house, no matter how much he begs them....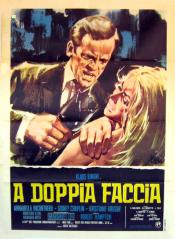 A doppia faccia
,
Riccardo Freda
(as Robert Hampton), 1969
A millionaire is unwittingly led into murder by his lesbian wife....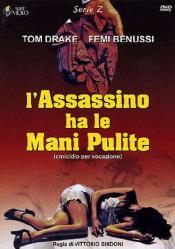 Omicidio per vocazione
,
Vittorio Sindoni
, 1968
...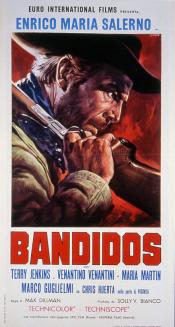 Bandidos
,
Massimo Dallamano
(as Max Dillman), 1967
Renowned gunman Richard Martin is traveling on a train, held up by Billy Kane, a former student of Martin's. Kane spares Martin, but only after shooting his hands. Years later, Martin meets an escaped convict, wrongly convicted for the train robbery. Martin trains his new student and both men seek out Billy Kane. ...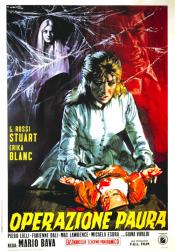 Operazione paura
,
Mario Bava
, 1966
Dr. Eswai is called by Inspector Kruger to a small village to perform an autopsy on a woman who has died under suspicious circumstances. Despite help from Ruth, the village witch, Kruger is killed and it is revealed that the dead woman, as well as other villagers, have been killed by the ghost of Melissa, a young girl who, fed by the hatred of her grieving mother, Baroness Graps, exacts her revenge on them. Dr. Eswai, along with Monica, a local...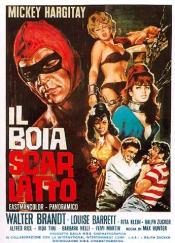 Il boia scarlatto
,
Massimo Pupillo
(as Max Hunter), 1965
A photographer and his models go to an old, abandoned castle to shoot some sexy covers for horror novels. Unbeknownst to them, the castle is inhabited by a lunatic who believes himself to be the reincarnated spirit of a 17th-century executioner whose job it is to protect the castle against intruders....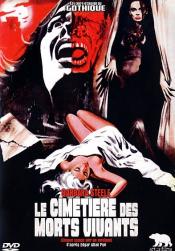 5 tombe per un medium
,
Massimo Pupillo
(as Ralph Zucker), 1965
An attorney arrives at a castle to settle the estate of its recently deceased owner. The owner's wife and daughter reveal that he was someone who was able to summon the souls of ancient plague victims and, in fact, his spirit was roaming the castle at that very moment. Soon occupants of the castle begin to die off in gruesome, violent ways....