Filmography from : Sam Anderson
Actor :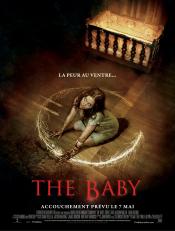 Devil's Due
,
Matt Bettinelli-Olpin
,
Tyler Gillett
, 2014
After a mysterious, lost night on their honeymoon, a newlywed couple finds themselves dealing with an earlier-than-planned pregnancy. While recording everything for posterity, the husband begins to notice odd behavior in his wife that they initially write off to nerves, but, as the months pass, it becomes evident that the dark changes to her body and mind have a much more sinister origin....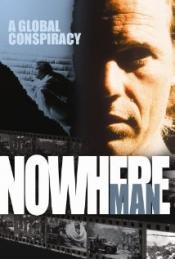 Nowhere Man
,
Steve Stafford
(4 episodes, 1996),
Ian Toynton
(3 episodes, 1995-1996),
James Whitmore Jr
(3 episodes, 1995-1996),
Michael Levine
(2 episodes, 1995-1996),
Tobe Hooper
(2 episodes, 1995),
Guy Magar
(2 episodes, 1995),
Thomas J Wright
(2 episodes, 1995),
Reza Badiyi
(2 episodes, 1996),
James Darren
(1 episode, 1995),
Tim Hunter
(1 episode, 1995),
Steven Robman
(1 episode, 1995),
Greg Beeman
(1 episode, 1996),
Mel Damski
(1 episode, 1996), 1995
Bruce Greenwood stars as documentary photographer Thomas Veil who, in the course of one evening, seemingly has his whole existence erased, in the compelling one-hour drama Nowhere Man. It appears as if some mysterious and powerful entity has coerced Veil's family and friends into cooperating in a clandestine plan to annul every trace of him. Veil is all alone with no option but to begin a desperate, dangerous quest to find out how and why this...
The Stand
,
Mick Garris
(4 episodes, 1994), 1994
When a government-run lab accidentally lets loose a deadly virus, the population of the world is decimated. Survivors begin having dreams about two figures: a mystical old woman, or a foreboding, scary man. As the story tracks various people, we begin to realize that the two figures exemplify basic forces of good and evil, and the stage is set for a final confrontation between the representatives of each. ...
Memoirs of an Invisible Man
,
John Carpenter
, 1992
Nick Halloway is accidentally made invisible during an accident. When Jenkins finds out about Nick, he set out to recruit him into the world of espionage, seeing the potential for an invisible CIA agent. When Alice Monroe falls in love with Nick, they are forced to flee the attentions of Jenkins. Nick also has the problem of living invisibly whilst trying to find a cure....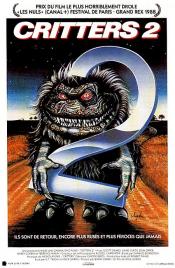 Critters 2 
,
Mick Garris
, 1988
...