Filmography from : Stewart Steinberg
Actor :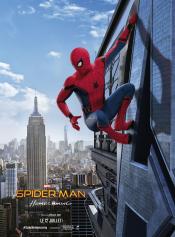 Spider-Man: Homecoming 
,
Jon Watts
, 2017
Thrilled by his experience with the Avengers, Peter returns home, where he lives with his Aunt May, under the watchful eye of his new mentor Tony Stark, Peter tries to fall back into his normal daily routine - distracted by thoughts of proving himself to be more than just your friendly neighborhood Spider-Man - but when the Vulture emerges as a new villain, everything that Peter holds most important will be threatened....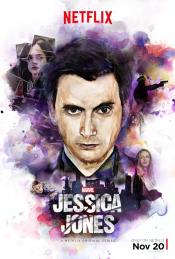 Jessica Jones 
,
Uta Briesewitz
(2 episodes, 2015-2018),
Simon Cellan Jones
(2 episodes, 2015),
SJ Clarkson
(2 episodes, 2015),
David Petrarca
(2 episodes, 2015),
Stephen Surjik
(2 episodes, 2015),
John Dahl
(1 episode, 2015),
Billy Gierhart
(1 episode, 2015),
Rosemary Rodriguez
(1 episode, 2015),
Michael Rymer
(1 episode, 2015),
Deborah Chow
(1 episode, 2018),
Neasa Hardiman
(1 episode, 2018),
Minkie Spiro
(1 episode, 2018), 2015
Ever since her short-lived stint as a superhero ended in tragedy, Jessica Jones has been rebuilding her personal life and career as a hot-tempered, sardonic private detective in Hell's Kitchen, New York City. Plagued by self-loathing and a wicked case of PTSD, Jessica battles demons from within and without, using her extraordinary abilities as an unlikely champion for those in need... especially if they're willing to cut her a check....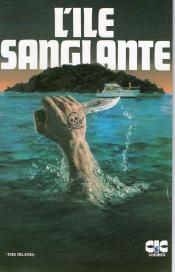 The Island
,
Michael Ritchie
, 1980
David Warner leads a band of modern day pirates who raid yachts and sail boats of people on vacation out in the Caribbean. Michael Caine is a reporter who goes out there with his son to investigate the mystery of the disappearing boats. He runs across Warner and his band of raiders and they decide to induct them into their tribe. ...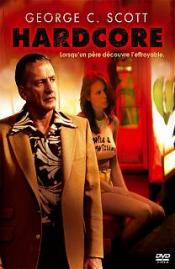 Hardcore 
,
Paul Schrader
, 1979
Jake Van Dorn is businessman from American heartland who shares strong Calvinist convictions with most of his countrymen. His teenage daughter is missing from the trip in L.A. and Van Dorn hires private investigator. Result of the investigation is his daughter being spotted in cheap X-rated movie. Van Dorn decides to bring her back personally and during the quest he becomes familiar with the pornographic underworld....