Filmography from : Thomas Rosales Jr
Actor :
Westworld
,
Richard J Lewis
(6 episodes, 2016-2022),
Jonathan Nolan
(3 episodes, 2016-2020),
Frederick EO Toye
(3 episodes, 2016-2018),
Vincenzo Natali
(2 episodes, 2016-2018),
Stephen Williams
(2 episodes, 2016-2018),
Paul Cameron
(2 episodes, 2020-2022),
Jennifer Getzinger
(2 episodes, 2020),
Craig William Macneill
(2 episodes, 2022),
Jonny Campbell
(1 episode, 2016),
Michelle MacLaren
(1 episode, 2016),
Neil Marshall
(1 episode, 2016),
Uta Briesewitz
(1 episode, 2018),
Lisa Joy
(1 episode, 2018),
Nicole Kassell
(1 episode, 2018),
Tarik Saleh
(1 episode, 2018),
Craig Zobel
(1 episode, 2018),
Anna Foerster
(1 episode, 2020),
Amanda Marsalis
(1 episode, 2020),
Helen Shaver
(1 episode, 2020),
Hanelle M Culpepper
(1 episode, 2022),
Meera Menon
(1 episode, 2022),
Andrew Seklir
(1 episode, 2022), 2016
Westworld isn't your typical amusement park. Intended for rich vacationers, the futuristic park allows its visitors to live out their most primal fantasies with the robotic "hosts." However, the robotic hosts have evolved an artificial consciousness that is similar to, yet diverges from, human consciousness. No matter how illicit the fantasy may be, there are no consequences for the park's guests, allowing for any wish to be indulged; but there...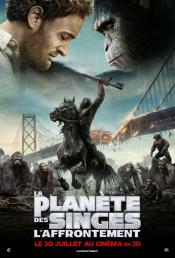 La Planète des singes : L'Affrontement
,
Matt Reeves
, 2014
A growing nation of genetically evolved apes led by Caesar is threatened by a band of human survivors of the devastating virus unleashed a decade earlier. They reach a fragile peace, but it proves short-lived, as both sides are brought to the brink of a war that will determine who will emerge as Earth's dominant species....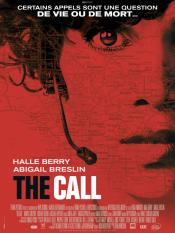 The Call
,
Brad Anderson
, 2013
When veteran 911 operator Jordan (Halle Berry) takes a life-altering call from a teenage girl (Abigail Breslin) who has just been abducted, she realizes that she must confront a killer from her past in order to save the girl's life....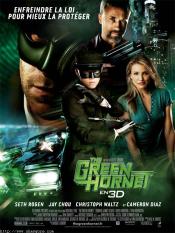 The Green Hornet
,
Michel Gondry
, 2011
By night, debonair newspaper publisher Britt Reid fights crime as a masked superhero known as The Green Hornet. At his side is martial arts expert Kato. ...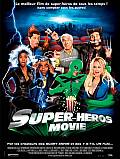 Super Héros Movie
,
Craig Mazin
, 2008
...
Men in Black 2
,
Barry Sonnenfeld
, 2002
For Agent J, it is another day at the office, monitoring, licensing and policing all alien activity on Earth. One day, J receives a report of an unauthorized landing of an alien spacecraft near New York. It is an old enemy of MIB, a Kylothian named Surleena. Who is searching for a powerful artifact called The Light of Zartha. J investigates and quickly realizes he is going to need help. Unfortunately, the other MIB agents do not work up to par...
Vampires
,
John Carpenter
, 1998
...
Deep Impact
,
Mimi Leder
, 1998
A teenage astronomer and his teacher discover an object amongst the stars at night. Little do they know that it's a comet on a direct collision course for earth. After the teacher dies in a car crash trying to report his findings the President announces the comet's existence. He also states that there is no need to panic, because NASA is going to send astronauts on the space mission, Messiah. Their mission is to destroy the comet before it gets...
L.A. Confidential
,
Curtis Hanson
, 1997
...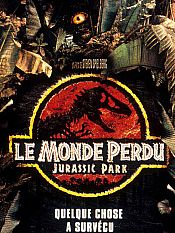 Le Monde perdu : Jurassic Park
,
Steven Spielberg
, 1997
After a small girl is attacked by a small group of compsognathus, Ian Malcolm discovers that there is a second island full of a variety of dinosaurs. Dr. John Hammond decides to send four adventure to monitor the dinosaur's lifestyle before INGEN move forward in controlling the island. Ian Malcolm doesn't like the idea and wants to contact the other three members, but before he can contact them, he finds out that his girlfriend, Sarah Harding is...
Los Angeles 2013
,
John Carpenter
, 1996
...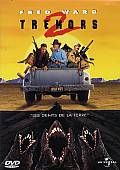 Tremors 2: Les dents de la Terre
,
SS Wilson
, 1996
They're back! The giant underground creatures that terrorized a desert town in Tremors are now plowing their way through Mexican oil fields, gobbling up everything and everyone around-and only one man can stop them! In the style of its predecessor, this comedy sci-fi creature feature reunites Fred Ward as down-on-his-luck Earl Basset and Michael Gross as gung-ho survivalist Burt Gummer, two desert desperados who take on the task of destroying...
Heat
,
Michael Mann
, 1995
...
The Crow
,
Alex Proyas
, 1994
...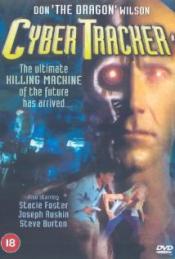 Cyber Tracker
,
Richard Pepin
, 1994
Eric is a secret agent currently working as security guard for senator Dilly. The senator is the main advocate for a new kind of police officer: the Tracker, an perfect und nearly unvulnerable android. When Eric realizes that senator Dilly is playing dirty games, he does not only have Dilly's security chief Ross after him, but also those nearly undefeatable Trackers....
Last Action Hero
,
John McTiernan
, 1993
A young movie fan gets thrown into the movie world of his favourite action film character. ...
Future cop 3
,
C Courtney Joyner
, 1992
Jack was just beginning to get his life back together after the last trancer incident. Now he's been timejacked back to 2247 in order to save Angel City from a new wave of trancers. His mission - find the origin of this new wave of trancers, and destroy it. With the help of Lena and R.J., a trancer camp escapee, Jack learns that the new trancer program is government sponsored, and that his usual shoot-everything-that-moves attitude might not...
Universal Soldier
,
Roland Emmerich
, 1992
Luc Devreux and Andrew Scott are US soldiers who kill each other in Vietnam when Devreux interferes with Scott's slaughter of a friendly village. Listed as MIA, they are actually flash-frozen and shipped to a top-secret facility where a team of scientists led by Colonel Perry turn the two, along with other select specimens, into super-soldiers known as "UniSols." While helping foil a terrorist takeover of the giant McKinley Dam, Devreux starts...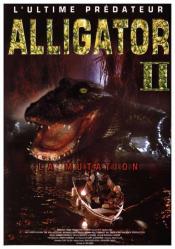 Alligator II, la mutation
,
Jon Hess
, 1991
A giant alligator runs riot in a small town with a lake connected to a sewer/drainage system. Typical plot; nobody believes the sightings until lots of people have been killed....
RoboCop 2
,
Irvin Kershner
, 1990
After a successful deployment of the Robocop Law Enforcement unit, OCP sees its goal of urban pacification closer and closer. But as this develops, a new narcotic known as "Nuke" invades the streets, leaded by God-delirious leader Kane. As this whole menace grows, it may even prove to be too much for Murphy to handle. OCP tries to replicate the success of the first unit, but ends up in failed prototypes with suicidal issues... until Dr. Faxx,...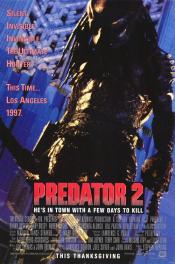 Predator 2
,
Stephen Hopkins
, 1990
Amidst a territorial gang-war, a sophisticated alien hunter stalks the citizens of Los Angeles and the only man between him and his prey is veteran LAPD officer, Lieutenant Mike Harrigan....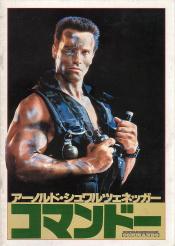 Commando
,
Mark L Lester
, 1985
A retired elite Black Ops Commando launches a one man war against a group of South American criminals who have kidnapped his daughter to blackmail him into starting a revolution and getting an exiled dictator back into power....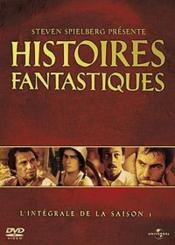 Histoires fantastiques
,
Lesli Linka Glatter
(3 episodes, 1986-1987),
Phil Joanou
(2 episodes, 1985-1986),
Steven Spielberg
(2 episodes, 1985),
Paul Bartel
(2 episodes, 1986-1987),
Thomas Carter
(2 episodes, 1986),
Joe Dante
(2 episodes, 1986),
Joan Darling
(2 episodes, 1986),
Todd Holland
(2 episodes, 1986),
Norman Reynolds
(2 episodes, 1986),
Bob Balaban
(1 episode, 1985),
Bob Clark
(1 episode, 1985),
William Dear
(1 episode, 1985),
Clint Eastwood
(1 episode, 1985),
Peter Hyams
(1 episode, 1985),
Michael D Moore
(1 episode, 1985),
Donald Petrie
(1 episode, 1985),
Burt Reynolds
(1 episode, 1985),
Matthew Robbins
(1 episode, 1985),
Danny DeVito
(1 episode, 1986),
Mick Garris
(1 episode, 1986),
Tom Holland
(1 episode, 1986),
Timothy Hutton
(1 episode, 1986),
Irvin Kershner
(1 episode, 1986),
Robert Markowitz
(1 episode, 1986),
Kevin Reynolds
(1 episode, 1986),
J Michael Riva
(1 episode, 1986),
Martin Scorsese
(1 episode, 1986),
Robert Zemeckis
(1 episode, 1986),
Graham Baker
(1 episode, 1987),
Brad Bird
(1 episode, 1987),
Nick Castle
(1 episode, 1987),
Paul Michael Glaser
(1 episode, 1987),
Tobe Hooper
(1 episode, 1987),
Ken Kwapis
(1 episode, 1987),
Robert Stevens
(1 episode, 1987), 1985
Television series created, produced, and twice directed by Steven Spielberg. Truly amazing, and sometimes odd stories are narrated. Many famous actors and actresses made guest appearances....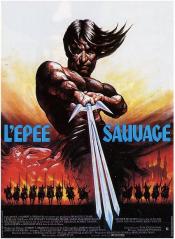 L'épée sauvage
,
Albert Pyun
, 1982
A mercenary with a three-bladed sword rediscovers his royal heritage dangerous future when he is recruited to help a princess foil the designs of a brutal tyrant and a powerful sorcerer in conquering a land. ...