Filmography from : Torben Meyer
Actor :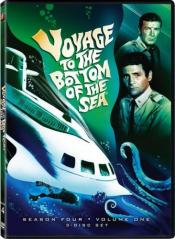 Voyage to the Bottom of the Sea
,
Justus Addiss
(16 episodes, 1966-1968),
Jerry Hopper
(15 episodes, 1965-1968),
Sobey Martin
(14 episodes, 1964-1966),
Harry Harris
(12 episodes, 1965-1967),
Leonard J Horn
(9 episodes, 1964-1966),
Felix E Feist
(6 episodes, 1964-1965),
Robert Sparr
(5 episodes, 1967-1968),
James Goldstone
(4 episodes, 1964-1965),
Gerald Mayer
(4 episodes, 1966-1967),
Nathan Juran
(3 episodes, 1965-1966),
Sutton Roley
(3 episodes, 1966),
Charles R Rondeau
(3 episodes, 1968),
Laslo Benedek
(2 episodes, 1964-1965),
Irwin Allen
(2 episodes, 1964),
John Brahm
(2 episodes, 1964),
Alex March
(2 episodes, 1965-1966),
Alan Crosland Jr
(1 episode, 1964),
Joseph Lejtes
(1 episode, 1964),
Gerd Oswald
(1 episode, 1964),
James B Clark
(1 episode, 1965),
Leo Penn
(1 episode, 1965),
Abner Biberman
(1 episode, 1966),
Tom Gries
(1 episode, 1966),
Harmon Jones
(1 episode, 1967), 1968
Voyage chronicled the adventures of the world's first privately owned nuclear submarine, the SSRN Seaview. Designed by Admiral Harriman Nelson, she was a tool of oceanographic research for the Nelson Institute of Marine Research. Though the show is known for its "monster" episodes, many plots were veiled commentaries of what was happening in the news. Such plotlines as nuclear doomsday, pollution of natural resources, foreign threat, and theft...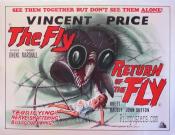 The Fly
,
Kurt Neumann
, 1958
...
Frankenstein Meets the Wolf Man
,
Roy William Neill
, 1943
Larry Talbot finds himself in an asylum, recovering from an operation performed by the kindly Dr. Mannering. Inspector Owen finds him there, too, wanting to question him about a recent spate of murders. Talbot escapes and finds Maleva, the old gypsy woman who knows his secret: when the moon is full, he changes to a werewolf. She travels with him to locate the one man who can help him to die - Dr. Frankenstein. The brilliant doctor proves to be...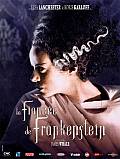 Bride of Frankenstein
,
James Whale
, 1935
Mary Shelley, author of "Frankenstein, or The Modern Prometheus," reveals to Percy Shelley and Lord Byron that Henry Frankenstein and his Monster did not die. Both lived, and went on to even stranger misadventures than before. As the new story begins, Henry wants nothing more than to settle into a peaceful life with his new bride. But his old professor, the sinister Dr. Pretorius, now disgraced, appears unexpectedly. Eventually, he and the...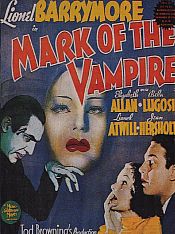 Mark of the Vampire
,
Tod Browning
, 1935
Sir Karell Borotyn appears to have been killed by Count Mora, a vampire believed to haunt the local village. Now his daughter Irena is the count's next target. Enter Professor Zelen, an expert on vampires who's sent in to prevent her death. At the same time, secrets are revealed surrounding the circumstances of Sir Karell's death. ...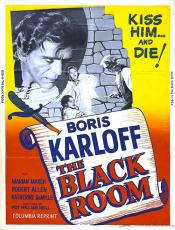 The Black Room
,
Roy William Neill
(as R William Neill), 1935
Ignoring an ancient prophecy, evil brother Gregor seeks to maintain his feudal power on his his Tyrolean estate by murdering and impersonating his benevolent younger twin....
Murders in the Rue Morgue
,
Robert Florey
, 1932
In 19th Century Paris, the maniacal Dr. Mirakle abducts young women and injects them with ape blood in an attempt to prove ape-human kinship. He constantly meets failure as the abducted women die. Medical student Pierre Dupin discovers what Mirakle is doing too late to prevent the abduction of his girlfriend Camille. Now he desperately tries to enlist the help of the police to get her back. ...
6 Hours to Live
,
William Dieterle
, 1932
A murder victim is brought back to life by a scientific experiment. However, the effects only last for six hours, and he must find his killer in that time....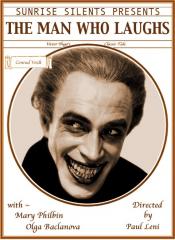 The Man Who Laughs
,
Paul Leni
, 1928
In 1690, in England, the nobleman Lord Clancharlie returns from his exile to see his young son. The peer is captured by the cruel King James II and before being killed, he is informed that his beloved son had been sold to the gypsies Comanchicos that carved a permanent grin on his face. The Cormanchicos abandon the boy in the cold snowing winter, and while looking for shelter, he finds a baby hold in the arms of her dead mother. He brings the...