Filmography from : Valerie Ho
Actor :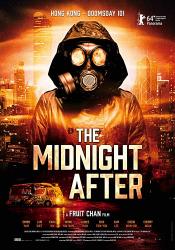 Na yeh ling san, ngoh choh seung liu Wong Gok hoi mong Dai Bou dik hung Van
,
Fruit Chan
, 2014
A night like any other in the streets of Hong Kong: in the midst of the tangle of night-owls, cars and vendors, a group of passengers climb aboard a minibus that is to take them from Mongkok to Tai Po. The group is as diverse as the city: there's a young man on drugs, an arguing couple, a woman with prayer beads and a girl who has just fallen in love, and behind the wheel sits the chatty driver. As the bus emerges from a tunnel, everything is...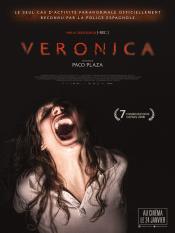 Dexter
,
John Dahl
(16 episodes, 2008-2013),
Steve Shill
(13 episodes, 2006-2013),
Keith Gordon
(10 episodes, 2006-2013),
Marcos Siega
(9 episodes, 2007-2009),
Ernest R Dickerson
(9 episodes, 2008-2013),
Romeo Tirone
(6 episodes, 2009-2013),
Michael Cuesta
(5 episodes, 2006),
Tony Goldwyn
(4 episodes, 2006-2007),
SJ Clarkson
(3 episodes, 2009-2011),
Stefan Schwartz
(3 episodes, 2011-2013),
Robert Lieberman
(2 episodes, 2006),
Nick Gomez
(2 episodes, 2007),
Tim Hunter
(2 episodes, 2008-2009),
Michael Lehmann
(2 episodes, 2011-2012),
Holly Dale
(2 episodes, 2012-2013),
Alik Sakharov
(2 episodes, 2012-2013),
Adam Davidson
(1 episode, 2006),
Jeremy Podeswa
(1 episode, 2007),
Brian Kirk
(1 episode, 2009),
Milan Cheylov
(1 episode, 2010),
Seith Mann
(1 episode, 2011),
Michael C Hall
(1 episode, 2013), 2013
During the day, Dexter Morgan is a jovial employee in the Miami Metropolitan Police Department's crime lab, but his meticulously crafted life masks his true nature. In reality Dexter is a disciplined and murderous psychopath (a self-admitted "monster"), and he slakes his blood lust at night by carefully killing the serial killers he tracks down during the day. Based on the novels (Darkly Dreaming Dexter, Dearly Devoted Dexter and Dexter in the...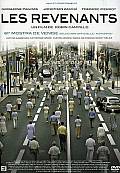 Les revenants
,
Robin Campillo
, 2004
The lives of the residents of a small French town are changed when thousands of the recently dead inexplicably come back to life and try to integrate themselves into society that has changed for them. ...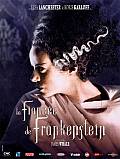 The Bride of Frankenstein
,
James Whale
, 1935
Mary Shelley, author of "Frankenstein, or The Modern Prometheus," reveals to Percy Shelley and Lord Byron that Henry Frankenstein and his Monster did not die. Both lived, and went on to even stranger misadventures than before. As the new story begins, Henry wants nothing more than to settle into a peaceful life with his new bride. But his old professor, the sinister Dr. Pretorius, now disgraced, appears unexpectedly. Eventually, he and the...
Werewolf of London
,
Stuart Walker
, 1935
While on a botanical expedition in Tibet Dr. Wilfred Glendon is attacked in the dark by a strange animal. Returning to London, he finds himself turning nightly into a werewolf and terrorizing the city, with the only hope for curing his affliction a rare Asian flower....