Filmography from : Walt Gorney
Actor :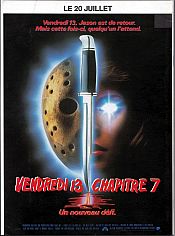 Vendredi 13, chapitre 7: Un nouveau défi
,
John Carl Buechler
, 1988
Lying dormant at the bottom of Camp Crystal Lake, Jason Voorhees is released from his watery grave by a telekinetic girl. And so the killing begins again. Can she use her powers to stop Jason, or is he back for good? ...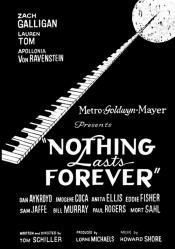 Nothing Lasts Forever
,
Tom Schiller
, 1984
An artist fails a test and is required to direct traffic in New York City's Holland Tunnel. He winds up falling in love with a beautiful woman, who takes him to the moon on a Lunar Cruiser....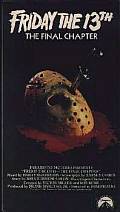 Vendredi 13: Chapitre final
,
Joseph Zito
, 1984
...

Vendredi 13 - Chapitre 2: Le tueur du vendredi
,
Steve Miner
, 1981
...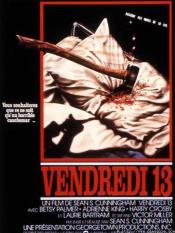 Vendredi 13
,
Sean S Cunningham
, 1980
In 1957, at Camp Crystal Lake, a young boy named Jason Voorhees drowned. In 1958, two camp counselors were murdered. In 1962, fires and bad water thwarted the camp's reopening. Now, in 1979, Steve Christy finally reopens Camp Crystal Lake with the help of a few new counselors. Ignoring the warnings from a local wacko, the murders start once again while a mysterious stalker prowls the area. Is it Revenge that the killer is looking for? Who will...
King Kong
,
John Guillermin
, 1976
A petroleum exploration expedition comes to an isolated island and encounters a colossal giant gorilla. ...