Filmography from : Yiu Cheung Lai
Actor :
Gau ngao gau
,
Soi Cheang
, 2006
Pang, un sauvage tueur cambodgien, est expédié à Hong Kong pour assassiner la femme d'un juge. Il tue froidement celle-ci, mais il est rapidement rejoint par une équipe de policiers. L'un d'eux est un vétéran cherchant à discipliner son jeune collègue, fils d'un héros défunt des forces de l'ordre. Pang assassine froidement l'ancien et s'enfuit, provoquant un désir de vengeance du jeune officier qui utilisera les méthodes les plus...
Qing dian da sheng
,
Jeffrey Lau
, 2005
Taking place in the younger days of the famous monk, Tripitaka, the film tells a fantastical adventure of the monk and his three disciples. On their way to the city of Shache, the monk narrowly escapes an attack from a group of demons. While trying to think of a way to rescue his disciples, he is captured by the king of reptiles and placed under the vigilance of Meiyan, an ugly demon who falls in love with the monk…...
Fung wan: Hung ba tin ha
,
Andrew Lau
, 1998
...
Sang faa sau see
,
Wilson Yip
, 1998
A soft drink tainted with bio-chemicals has the power to turn people into flesh-eating zombies. A man drinks from the bottle, and wanders into the night. As two young VCD sellers (Woody Invincible and Crazy Bee) from a local mall are returning to the mall with their bosses' car, they hit the man. Unsure of what to do, they bring the man back to the mall with them. The mall closes, and soon there are zombies everywhere! A small group of mall...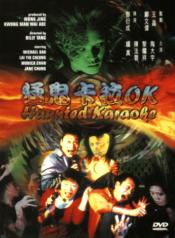 Maang gwai jut laai ok
,
Billy Tang Hin-Shing
(as Hin Sing 'Billy' Tang), 1997
In January 1997, a Tsim Sha Tsui branch of Top One Karaoke was firebombed, killing 17 youngsters trapped inside. This horror comedy based on the event hit was released in late 1997. Though relatives of the dead weren't impressed, casual viewers were treated to a nice little horror film. When cops Jor (Dao), Chicken Wing (Lai) and Linda (Yuen) are out on a bust, they chase a triad member, Big Eye Kuen (Ng), into a karaoke lounge. Ghouls suddenly...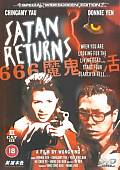 666: Mo gui fu huo
,
Wai-Lun Lam
, 1996
...