Filmography from : Angelo Rossitto
Actor :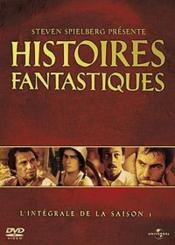 Amazing Stories
,
Lesli Linka Glatter
(3 episodes, 1986-1987),
Phil Joanou
(2 episodes, 1985-1986),
Steven Spielberg
(2 episodes, 1985),
Paul Bartel
(2 episodes, 1986-1987),
Thomas Carter
(2 episodes, 1986),
Joe Dante
(2 episodes, 1986),
Joan Darling
(2 episodes, 1986),
Todd Holland
(2 episodes, 1986),
Norman Reynolds
(2 episodes, 1986),
Bob Balaban
(1 episode, 1985),
Bob Clark
(1 episode, 1985),
William Dear
(1 episode, 1985),
Clint Eastwood
(1 episode, 1985),
Peter Hyams
(1 episode, 1985),
Michael D Moore
(1 episode, 1985),
Donald Petrie
(1 episode, 1985),
Burt Reynolds
(1 episode, 1985),
Matthew Robbins
(1 episode, 1985),
Danny DeVito
(1 episode, 1986),
Mick Garris
(1 episode, 1986),
Tom Holland
(1 episode, 1986),
Timothy Hutton
(1 episode, 1986),
Irvin Kershner
(1 episode, 1986),
Robert Markowitz
(1 episode, 1986),
Kevin Reynolds
(1 episode, 1986),
J Michael Riva
(1 episode, 1986),
Martin Scorsese
(1 episode, 1986),
Robert Zemeckis
(1 episode, 1986),
Graham Baker
(1 episode, 1987),
Brad Bird
(1 episode, 1987),
Nick Castle
(1 episode, 1987),
Paul Michael Glaser
(1 episode, 1987),
Tobe Hooper
(1 episode, 1987),
Ken Kwapis
(1 episode, 1987),
Robert Stevens
(1 episode, 1987), 1987
Television series created, produced, and twice directed by Steven Spielberg. Truly amazing, and sometimes odd stories are narrated. Many famous actors and actresses made guest appearances....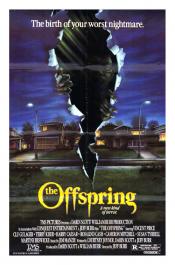 The Offspring
,
Jeff Burr
, 1987
The uncle of an executed murderess relates four stories of his hometown, Oldfield, to a reporter: an elderly man pursues a romance with a younger woman, even to the grave and beyond...a wounded man on the run from creditors is rescued by a backwoods hermit with the secret to eternal life...a glass-eating carny pays the ultimate price for looking for love on the outside...and Civil War soldiers are held captive by a household of orphans with...
Mad Max Beyond Thunderdome
,
George Miller
,
George Ogilvie
, 1985
...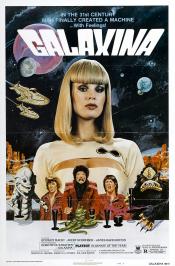 Galaxina
,
William Sachs
, 1980
Crew of interstellar police ship is sent to recover a mysterious crystal, the blue star. Sub Plots: The ships female android and a crew member fall in love. Alien is spoofed as as the captain gives birth to an alien who grows up on the ship thinking the captain is its mother...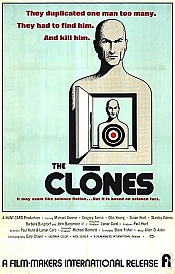 The Clones
,
Lamar Card
,
Paul Hunt
, 1973
A nuclear scientist is "cloned" by foreign agents, struggles against terrifying odds to prove he is himself and not the clone. Producers note that the word Clones was rarely, if ever heard in the American vocabulary before this picture was released...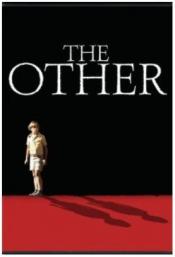 The Other
,
Robert Mulligan
, 1972
In the summer of 1935, 9-year-old twins Niles and Holland Perry live with their family on a Connecticut farm. Their loving grandmother Ada has taught them something called "the game." A number of accidents begin happening, and it seems to Niles that Holland is responsible. It is Ada who begins to see the truth, and she is the only one who can stop this macabre game of murder....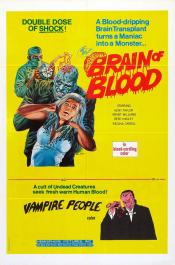 Brain of Blood
,
Al Adamson
, 1971
Amir, the benevolent ruler of Kalid, is dying, but there is hope. Freshly deceased, he is flown to the United States where Dr. Trenton transplants his brain into the body of a simpleton in a classic "assistant got the wrong kind of body" plot line. Dr. Trenton has a few nefarious plot twists of his own in mind, and then there's the thing with the dwarf and the women chained in the basement. It's up to Amir's friend Bob and wife Tracey to try and...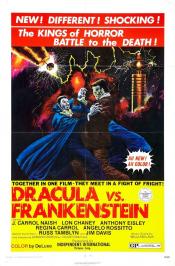 Dracula vs. Frankenstein
,
Al Adamson
,
Samuel M Sherman
(uncredited), 1971
Dracula conspires with a mad doctor to resurrect the Frankenstein Monster....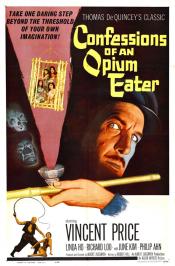 Confessions of an Opium Eater
,
Albert Zugsmith
, 1962
Gilbert de Quincey is an early 19th-century adventurer involved with helping runaway slave girls and victims of a tong war in San Francisco. Garbed in black from head to toe, de Quincey narrates his adventures. At the slave auction where beautiful Oriental girls are displayed in hanging bamboo cages, de Quincey befriends a tiny wisecracking female Oriental dwarf. ...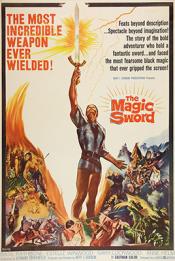 The Magic Sword
,
Bert I Gordon
, 1962
Pour délivrer la princesse Hélène (Anne Helm) enlevée par le sorcier Lodac (Basil Rathbone), George (Gary Lockwood) va devoir affronter sept malédictions : ogre, cratère de feu, femme vampire, apparitions pétrifiantes, galerie de monstres, sorcière, et dragon. Doté d'une armure magique, un cheval merveilleux, et une épée enchantée, il sera aidé par sept chevaliers ressuscités....
Invasion of the Saucer Men
,
Edward L Cahn
, 1957
ohnny Carter and Joan Hayden plan to elope but, first, visit a local lover's-lane for a compatibility check-up. Tooling along in the dark, with no headlights, they hit something, check it out and discover it is a little green man (in black-and-white) and scurry off to inform the local authorities. The police think it is a practical joke but, when they check it out, they find a man's body (white) there and charge the two with manslaughter. The...
Dementia
,
John Parker
(uncredited), 1955
As the narrator invites us to explore the horrors of an insane mind, a young woman wakes from a nightmare in a cheap hotel room. We follow her through the skid-row night and encounters with an abusive husband; a wino; a pimp and the rich man he panders for; a flashback to her traumatic childhood; violence; pursuit through dark streets; dementia. Filmed in film-noir style throughout; only the narrator speaks....

Scared to Death
,
Christy Cabanne
, 1947
...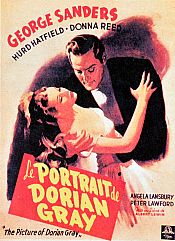 The Picture of Dorian Gray
,
Albert Lewin
, 1945
A corrupt young man somehow keeps his youthful beauty, but a special painting gradually reveals his inner ugliness to all. ...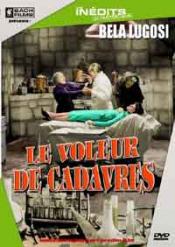 The Corpse Vanishes
,
Wallace Fox
, 1942
...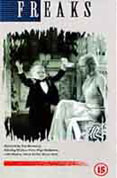 Freaks
,
Tod Browning
, 1932
A circus' beautiful trapeze artist agrees to marry the leader of side-show performers, but his deformed friends discover she is only marrying him for his inheritance....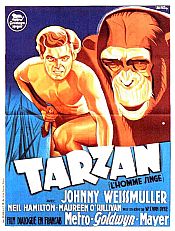 Tarzan the Ape Man
,
WS Van Dyke
, 1932
A trader and his daughter set off in search of the fabled graveyard of the elephants in deepest Africa, only to encounter a wild man raised by apes. ...