Filmography from : Ashley Greene
Actor :
Holidays
,
Anthony Scott Burns
(segment 'Father's Day'),
Kevin Kölsch
(segment 'Valentine's Day'),
Nicholas McCarthy
(segment 'Easter'),
Adam Egypt Mortimer
(segment 'New Year's Eve'),
Gary Shore
(segment 'St Patrick's Day'),
Kevin Smith
(segment 'Halloween'),
Sarah Adina Smith
(segment 'Mother's Day'),
Scott Stewart
(segment 'Christmas'),
Dennis Widmyer
(segment 'Valentine's Day'), 2016
HOLIDAYS is an anthology feature film that puts a uniquely dark and original spin on some of the most iconic and beloved holidays of all time. The film challenges our folklore, traditions and assumptions, making HOLIDAYS a celebration of the horror on those same special days' year after year. A collaboration of some of Hollywood's most distinct voices, the directors include Kevin Smith (Tusk), Gary Shore (Dracula Untold), Scott Stewart (Dark...
Yoga Hosers
,
Kevin Smith
, 2016
Two teenage yoga enthusiasts team up with a legendary man-hunter to battle with an ancient evil presence that is threatening their major party plans....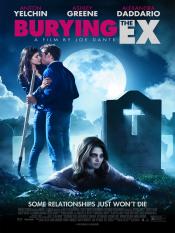 Burying the Ex
,
Joe Dante
, 2014
When Max (Yelchin) learns that his new live-in girlfriend, Evelyn (Greene) is controlling and manipulative, he is afraid to end the relationship. However, fate occurs and Evelyn is killed in a freak accident. A couple months have passed and Max meets his dream girl, Olivia (Daddario). The new romance gets tricky when Evelyn comes back from the grave and insists on continuing their once relationship by all means. ...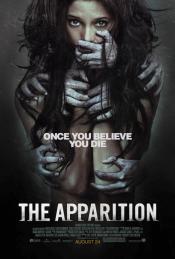 The Apparition
,
Todd Lincoln
, 2012
When frightening events start to occur in their home, young couple Kelly (Ashley Greene) and Ben (Sebastian Stan) discover they are being haunted by a presence that was accidentally conjured during a university parapsychology experiment. The horrifying apparition feeds on their fear and torments them no matter where they try to run. Their last hope is an expert in the supernatural (Tom Felton), but even with his help they may already be too late...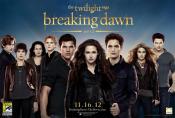 Twilight: Chapitre 5 - Révélation, 2e partie
,
Bill Condon
, 2012
After the birth of Renesmee, the Cullens gather other vampire clans in order to protect the child from a false allegation that puts the family in front of the Volturi....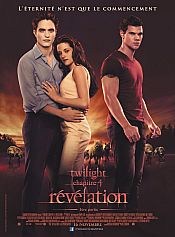 Twilight: Chapitre 4 - Révélation, 1ère partie
,
Bill Condon
, 2011
In the highly anticipated next chapter of the blockbuster The Twilight Saga, the newfound married bliss of Bella Swan (Kristen Stewart) and vampire Edward Cullen (Robert Pattinson) is cut short when a series of betrayals and misfortunes threatens to destroy their world. After their wedding Bella and Edward travel to Rio de Janeiro for their honeymoon, where they finally give in to their passions. Bella soon discovers she is pregnant, and...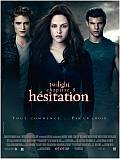 Twilight: chapitre 3 - Hésitation
,
David Slade
, 2010
...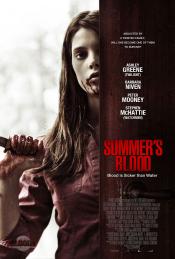 Summer's Blood
,
Lee Demarbre
, 2009
Hardened teenager Summer (Ashley Greene) is on the road looking to meet her estranged father but her only clue to his whereabouts is a letter from a rural community called Massey. Once she arrives in town, Summer is rescued from a run-in with the law by a charming local handyman named Tom (Peter Mooney). The couple quickly hit it off and head back to the house Tom shares with his mother (Barbara Niven). Summer soon realises that this is no...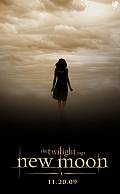 Twilight: Chapitre 2 - Tentation
,
Chris Weitz
, 2009
In the second installment of Stephenie Meyer's phenomenally successful TWILIGHT series, the romance between mortal and vampire soars to a new level as BELLA SWAN (Kristen Stewart) delves deeper into the mysteries of the supernatural world she yearns to become part of - only to find herself in greater peril than ever before. Following Bella's ill-fated 18th birthday party, EDWARD CULLEN (Robert Pattinson) and his family abandon the town of...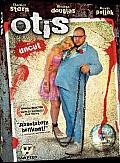 Otis
,
Tony Krantz
, 2008
...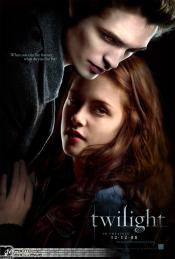 Twilight: Chapitre 1 - Fascination
,
Catherine Hardwicke
, 0
A high school girl named Bella falls in love with a vampire. The new couple leads a rival vampire clan to pursue them and attempt to force her to decide if she, too, wishes to become one of the undead....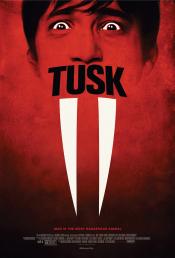 Tusk
,
Kevin Smith
, 0
When his best friend and podcast co-host goes missing in the backwoods of Canada, a young guy joins forces with his friend's girlfriend to search for him....