Filmography from : Bokeem Woodbine
Actor :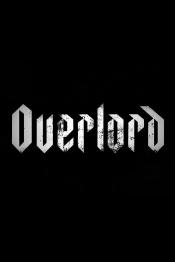 Overlord
,
Julius Avery
, 2018
On the eve of D-Day, American paratroopers are dropped behind enemy lines to carry out a mission crucial to the invasion's success. But as they approach their target, they begin to realize there is more going on in this Nazi-occupied village than a simple military operation. They find themselves fighting against supernatural forces, part of a Nazi experiment....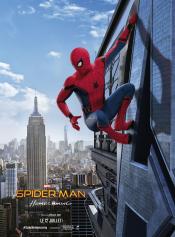 Spider-Man: Homecoming
,
Jon Watts
, 2017
Thrilled by his experience with the Avengers, Peter returns home, where he lives with his Aunt May, under the watchful eye of his new mentor Tony Stark, Peter tries to fall back into his normal daily routine - distracted by thoughts of proving himself to be more than just your friendly neighborhood Spider-Man - but when the Vulture emerges as a new villain, everything that Peter holds most important will be threatened....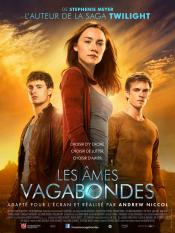 Les âmes vagabondes
,
Andrew Niccol
, 2013
An alien invader inhabits a captured human in an attempt to locate the last surviving free humans on Earth....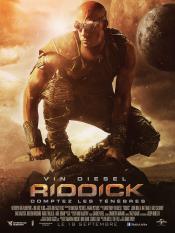 Riddick
,
David Twohy
, 2013
Betrayed by his own kind and left for dead on a desolate planet, Riddick (Diesel) fights for survival against alien predators and becomes more powerful and dangerous than ever before. Soon bounty hunters from throughout the galaxy descend on Riddick only to find themselves pawns in his greater scheme for revenge. With his enemies right where he wants them, Riddick unleashes a vicious attack of vengeance before returning to his home planet of...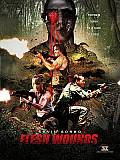 Mission Commando
,
Dan Garcia
, 2011
On a remote US Army facility that officially doesn't exist, a top-secret group of scientists conduct weapons research when they're horribly and suddenly ripped apart by an unseen enemy. With the disappearance of the scientists blamed on terrorists, an elite covert ops team commanded by Lt. Tyler (Kevin Sorbo) is tasked with recovering the missing personnel within 24 hours as well as keeping the operation strictly off the books....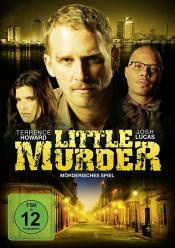 Little Murder
,
Predrag Antonijevic
, 2011
In post-Katrina New Orleans, a disgraced detective encounters the ghost of a murdered woman who wants to help him identify her killer....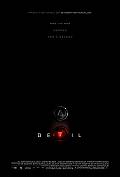 Devil
,
John Erick Dowdle
, 2010
...
Bones
,
Ian Toynton
(28 episodes, 2007-2017),
Dwight H Little
(23 episodes, 2006-2017),
Jeannot Szwarc
(15 episodes, 2007-2016),
Chad Lowe
(13 episodes, 2007-2015),
David Boreanaz
(11 episodes, 2009-2017),
Milan Cheylov
(10 episodes, 2009-2015),
Allan Kroeker
(9 episodes, 2005-2010),
Tim Southam
(9 episodes, 2009-2014),
Kate Woods
(8 episodes, 2006-2013),
Steven DePaul
(8 episodes, 2006-2009),
Jeff Woolnough
(7 episodes, 2007-2010),
Michael Lange
(7 episodes, 2014-2017),
Randy Zisk
(7 episodes, 2015-2017),
Alex Chapple
(6 episodes, 2009-2015),
Jesús Salvador Treviño
(5 episodes, 2005-2007),
Tony Wharmby
(5 episodes, 2006-2007),
Allison Liddi-Brown
(5 episodes, 2008-2014),
François Velle
(5 episodes, 2010-2013),
Sanford Bookstaver
(4 episodes, 2005-2006),
Craig Ross Jr
(4 episodes, 2006-2008),
Kevin Hooks
(4 episodes, 2009-2013),
Greg Yaitanes
(3 episodes, 2005-2006),
Gordon Lonsdale
(3 episodes, 2008-2010),
Emile B Levisetti
(3 episodes, 2010-2012),
Rob Hardy
(3 episodes, 2011-2014),
Anne Renton
(3 episodes, 2014-2015),
David Grossman
(3 episodes, 2016-2017),
Tawnia McKiernan
(2 episodes, 2005-2013),
James Whitmore Jr
(2 episodes, 2006),
Scott Lautanen
(2 episodes, 2007-2008),
Jessica Landaw
(2 episodes, 2008),
Brad Turner
(2 episodes, 2009),
Jeffrey Walker
(2 episodes, 2013-2014),
Arlene Sanford
(2 episodes, 2015-2016),
David Hugh Jones
(1 episode, 2005),
Patrick R Norris
(1 episode, 2005),
Donna Deitch
(1 episode, 2006),
David Duchovny
(1 episode, 2006),
Karen Gaviola
(1 episode, 2006),
Joe Napolitano
(1 episode, 2006),
Jonathan Pontell
(1 episode, 2006),
Bryan Spicer
(1 episode, 2006),
Thomas J Wright
(1 episode, 2006),
Caleb Deschanel
(1 episode, 2007),
Marita Grabiak
(1 episode, 2007),
Mark Helfrich
(1 episode, 2010),
Daniel Sackheim
(1 episode, 2011),
Reginald Hudlin
(1 episode, 2013),
Steve Robin
(1 episode, 2015),
Silver Tree
(1 episode, 2016),
Robert Reed Altman
(1 episode, 2017),
Anton Cropper
(1 episode, 2017),
Emily Deschanel
(1 episode, 2017),
Denise Di Novi
(1 episode, 2017), 2005
A forensic anthropologist and a cocky FBI agent build a team to investigate death causes. And quite often, there isn't more to examine than rotten flesh or mere bones....
Edmond
,
Stuart Gordon
, 2005
...
Wishmaster 2
,
Jack Sholder
, 1999
...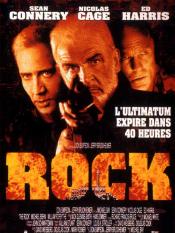 Rock
,
Michael Bay
, 1996
Stanley Goodspeed, who lives in Washington D.C., is a biochemist who works for the FBI. Soon after his fiancée Carla Pestalozzi announces that she is pregnant, Stanley gets a call from FBI director James Womack. Womack tells Stanley that San Francisco's Alcatraz Island has been taken hostage, along with 81 tourists, by marine General Francis Xavier Hummel who, for years, has been protesting the government's refusal to pay benefits to families...
The Circle
,
Yuri Zeltser
, 0
Stan is a hit man hired by the mobster Dad to kill Rick, the husband of Jay. While waiting for his final instructions from Dad in a low budget hotel, Stan is visited by Jay, who begs for the life of Rick. He breaks his own rules and explains that only Dad may break his contract, and Jay decides to visit Dad in his night-club to claim for Rick's life. After meeting Dad, Jay comes back home to Rick, when secrets are disclosed....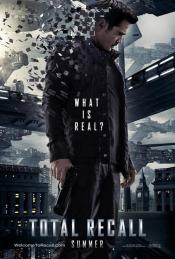 Total Recall: Mémoires programmées
,
Len Wiseman
, 0
Total Recall is an action thriller between reality and memory, inspired again by the story "We Can Remember It For You Wholesale" of Phiip K. Dick. Welcome to Rekall, the company that can make your dreams come true memories. For Douglas Quaid (Colin Farrell), an employee of the company, although a lover of his beautiful wife (Kate Beckinsale), the journey of the mind seems to be the ideal remedy to its real-life frustrating memories as a...