Filmography from : Carina Lau
Actor :
Di Renjie zhi Sidatianwang
,
Hark Tsui
, 2018
Detective Dee is forced to defend himself against the accusations of Empress Wu while investigating a crime spree....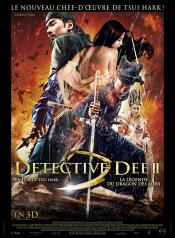 Di Renjie: Shen du long wang
,
Hark Tsui
, 2013
From legendary action director Tsui Hark and the creators of international smash hit Detective Dee - Mystery Of The Phantom Flame comes the captivating tale of Dee Renjie's beginnings in the Imperial police force. His very first case, investigating reports of a sea monster terrorizing the town, reveals a sinister conspiracy of treachery and betrayal, leading to the highest reaches of the Imperial family....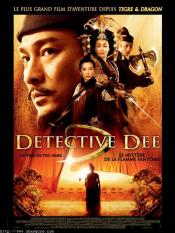 Di renjie: Tong tian di guo
,
Hark Tsui
, 2010
An exiled detective is recruited to solve a series of mysterious deaths that threaten to delay the inauguration of Empress Wu. ...
Mou gaan dou II
,
Wai-Keung Lau
(as Andrew Lau),
Alan Mak
, 2003
In the prequel of Infernal Affairs. Chan Wing Yan has been expelled from police academy in cause of his relatives to the triad. Now SP Wong give him a chance to undercover the triad family controlled by his half brother Hau. Besides of Ming. He has been ordered to killed Hau father and infiltrated the police department. The story get complicated when Wong's related to Hau father's dead. The avenge is begin when Mary. Sam's wife is the hit order....
Mou gaan dou III: Jung gik mou gaan
,
Wai-Keung Lau
(as Andrew Lau),
Alan Mak
, 2003
In 1991. Yeung Kam Wing (Leon Lai) and Chan Wing Yan (Tony Leung) are both police school trainers. Chan was better than Yeung but because of violation of the rules, Chan was being expelled and Yeung graduated with the first in class. Yeung was employed and work in a different department from Lau's (Andy Lau). 12 years later, Yeung met his Chinese inspector buddy, Shen Chen (chen Dao Ming), both of them work under Police, sent to Sam (Tsang Chi...
Yi tin to lung gei: Moh gaau gaau jue
,
Jing Wong
,
Sammo Kam-Bo Hung
(uncredited), 1993
...