Filmography from : Christopher Fairbank
Actor :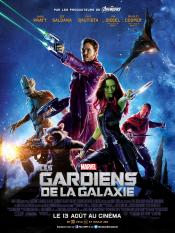 Guardians of the Galaxy
,
James Gunn
, 2014
In the far reaches of space, an American pilot named Peter Quill finds himself the object of a manhunt after stealing an orb coveted by the villainous Ronan....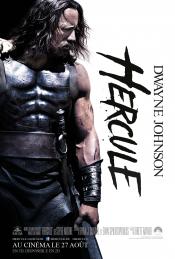 Hercules
,
Brett Ratner
, 2014
Having endured his legendary twelve labors, Hercules, the Greek demigod, has his life as a sword-for-hire tested when the King of Thrace and his daughter seek his aid in defeating a tyrannical warlord....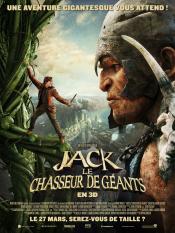 Jack the Giant Slayer
,
Bryan Singer
, 2013
An ancient war is reignited when a young farmhand unwittingly opens a gateway between our world and a fearsome race of giants. Unleashed on the Earth for the first time in centuries, the giants strive to reclaim the land they once lost, forcing the young man, Jack (Nicholas Hoult), into the battle of his life to stop them. Fighting for a kingdom and its people, and the love of a brave princess, he comes face to face with the unstoppable warriors...
Merlin
,
Jeremy Webb
(15 episodes, 2008-2011),
Alice Troughton
(13 episodes, 2009-2012),
David Moore
(8 episodes, 2008-2010),
Justin Molotnikov
(8 episodes, 2011-2012),
Ashley Way
(5 episodes, 2010-2012),
Ed Fraiman
(3 episodes, 2008),
James Hawes
(3 episodes, 2008),
Metin Hüseyin
(3 episodes, 2009),
Alex Pillai
(3 episodes, 2011),
Stuart Orme
(2 episodes, 2008),
Declan O'Dwyer
(2 episodes, 2012), 2012
Young Merlin is a teenager, discovering and then learning to master his magical gift. Magister Gaius, King Uther Pendragon's learned court physician to whom he's assigned as humble page, teaches him medicine, coaches his magical self-study, and warns him of Uther's strong aversion to magic. Merlin becomes squire to the noble but imprudent crown prince, Arthur, whose fate is linked with Merlin....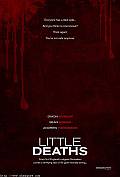 Little Deaths
,
Sean Hogan
(segment 'House & Home'),
Andrew Parkinson
(segment 'Mutant Tool'),
Simon Rumley
(segment 'Bitch'), 2011
House and Home: Written and Directed by Sean Hogan "A well-to-do yuppie couple, Richard and Victoria, pose as concerned religious do-gooders in order to lure homeless girls back to their home for perverted sex games. After deciding upon their latest target, a mysterious young woman named Sorrow, they drug and imprison her before subjecting her to a series of assaults and humiliations. However, the captive girl is not as helpless as she first...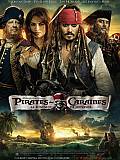 Pirates of the Caribbean: On Stranger Tides
,
Rob Marshall
, 2011
In "On Stranger Tides," Captain Jack Sparrow crosses paths with a woman from his past (Cruz), and he's not sure if it's love--or if she's a ruthless con artist who's using him to find the fabled Fountain of Youth. When she forces him aboard the Queen Anne's Revenge, the ship of the formidable pirate Blackbeard (McShane), Jack finds himself on an unexpected adventure in which he doesn't know who to fear more: Blackbeard or the woman from his past....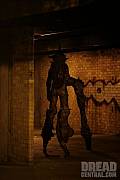 MindFlesh
,
Robert Pratten
, 2008
...
The Bunker
,
Rob Green
, 2001
Seven German soldiers are enclosed in one bunker during the Second World War. They soon feel surrounded by enemies. When they hear about the tunnel-system beneath the bunker and some mystic events that had occurred in this place, they soon begin to go mad... ...
The Fifth Element
,
Luc Besson
, 1997
Two hundred and fifty years in the future, life as we know it is threatened by the arrival of Evil. Only the Fifth Element can stop the Evil from extinguishing life, as it tries to do every five thousand years. She is assisted by a former elite commando turned cab driver, Korben Dallas, who is, in turn, helped by Prince/Arsenio clone, Ruby Rhod. Unfortunately, Evil is being assisted by Mr. Zorg, who seeks to profit from the chaos that Evil will...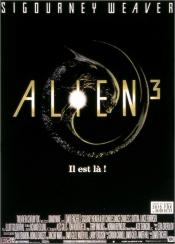 Alien³
,
David Fincher
, 1992
...
Batman
,
Tim Burton
, 1989
...
The Awakening
,
Mike Newell
, 1980
An American archaeologist (Charlton Heston) is in Egypt with his pregnant wife, searching for the tomb of a long-lost Egyptian queen. At the same moment he discovers the tomb and opens it's accursed seal, his wife gives birth to his daughter. Years later it transpires that the malevolent spirit of the Egyptian queen left the tomb just as he was entering, and possessed his baby girl. As the truth becomes clear, the archaeologist realises that he...