Filmography from : Eihi Shiina
Actor :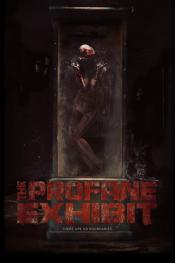 The Profane Exhibit
,
Jeremy Kasten
,
Uwe Boll
(segment 'Basement'),
Ruggero Deodato
(segment 'Bridge'),
Anthony DiBlasi
(segment 'Mother May I'),
Marian Dora
(segment 'Mors in Tabula'),
Andrey Iskanov
(segment 'Tochka'),
José Mojica Marins
(segment 'Viral'),
Ryan Nicholson
(segment 'Goodwife'),
Yoshihiro Nishimura
(segment 'The Hell Chef'),
Michael Todd Schneider
(segment 'Manna'),
Sergio Stivaletti
(segment 'Tophet Quorom'),
Nacho Vigalondo
(segment 'Sins of the Father'), 2013
Deep within the underbelly of Paris, there is a club which is the home of a secret, wicked society. At first it resembles an ordinary fetish or Goth nightclub, but within the cavernous building are many hidden rooms, one of which is known as "The Room of Souls," a private gathering place of the world's richest and most evil people. Their host is the elegant yet frightening Madame Sabatier. For their amusement each member takes a turn and spins a...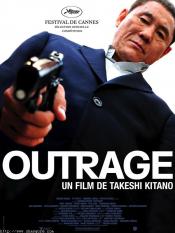 Autoreiji
,
Takeshi Kitano
, 2010
In a ruthless battle for power, several yakuza clans vie for the favour of their head family in the Japanese underworld. The rival bosses seek to rise through the ranks by scheming and making allegiances sworn over saké. Long-time yakuza Otomo (Takeshi) has seen his kind go from elaborate body tattoos and severed fingertips to becoming important players on the stock market. Theirs is a never-ending struggle to end up on top, or at least...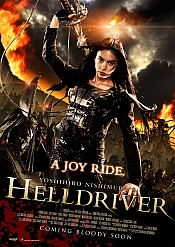 Nihon bundan: Heru doraibâ
,
Yoshihiro Nishimura
, 2010
WELCOME TO ZOMBIE WORLD! An alien-spawned, mysterious mist blankets the northern half of Japan, transforming those who inhale it into ravenous, flesh-eating zombies hell-bent on devouring the surviving human population. Plunged into chaos, Japan is torn in two--the southern half of the country, where the populace remains untouched by the deadly gas, lives behind a heavily-fortified wall, while the northern half is a lawless, zombie-infected...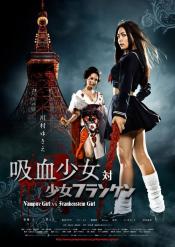 Kyûketsu Shôjo tai Shôjo Furanken
,
Yoshihiro Nishimura
,
Naoyuki Tomomatsu
, 2009
A teenaged vampire girl named Monami (Yukie Kawamura) tries to win over her high school crush by converting him into a vampire via tainted Valentine's Day chocolate. When his current girlfriend, Keiko (Eri Otoguro of Onechanbara), tries to get revenge, she's quickly dispatched by the powerful Monami. Keiko's mad scientist father decides to piece her back together, complete with various "improvements" to help assist her in a rematch against...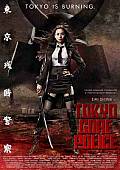 Tôkyô zankoku keisatsu
,
Yoshihiro Nishimura
, 2008
...
Sky High
,
Ryûhei Kitamura
, 2003
A serial-murderer is removing his victims hearts and taking them with him. Kanzaki is a detective on the case. The day he is due to be married his fiancé, Mina, is killed displaying the same MO as the other victims. He discovers geneticist, Kudo, and Rei, his evil "secretary" to be the killers. When they have six hearts they will be able to summon demons from beyond the 'Gate of Rage' to grant any wish, but darkness will fall upon the earth....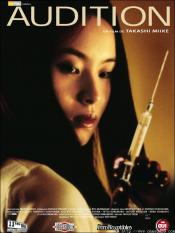 Ôdishon
,
Takashi Miike
, 1999
A lonely Japanese widower whose son is planning to move out of the house soon expresses his sadness to a friend and fellow film producer, who becomes inspired to hold an audition for a non-existent film so that the widower can select a new potential bride from the resulting audition pool. The widower ultimately becomes enamored with and fascinated by one particular young woman...but first impressions can often be horribly wrong......