Filmography from : Erik Knudsen
Actor :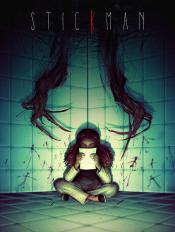 Stickman
,
Sheldon Wilson
, 2017
The thing that waits under your bed, hides in the closet, stalks your dreams - is waiting for you. At least Emma Wright knew that at the age of 7 when she was wrongly accused of murdering her sister. Emma knew it was the Stickman. After years of isolation, she finally has her demons under control and is released to live her life again - Those childhood demons put to rest, but the Stickman has other plans for Emma....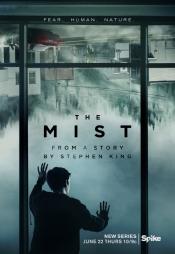 The Mist
,
Guy Ferland
(2 episodes, 2017),
Nick Murphy
(2 episodes, 2017),
Adam Bernstein
(1 episode, 2017),
David Boyd
(1 episode, 2017),
James Hawes
(1 episode, 2017),
Richard Laxton
(1 episode, 2017),
Matthew Penn
(1 episode, 2017),
TJ Scott
(1 episode, 2017), 2017
After an eerie mist rolls into a small town, the residents must battle the mysterious mist and its threats, fighting to maintain their morality and sanity....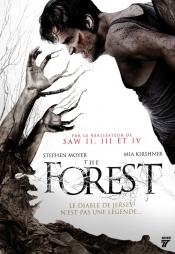 The Barrens
,
Darren Lynn Bousman
, 2012
Despite their reluctance, Richard Marlow (Moyer) takes his wife, Cynthia (Kirshner); their young son, Danny; and his teenage daughter, Sadie, to the Pine Barrens for a long weekend of camping and family bonding. As they arrive at the Wharton State Forest, a mutilated deer runs out into the road, nearly colliding with the Marlows' car. Later that evening another bloodied animal falls from a tree. Bad turns to worse when, in the middle of the...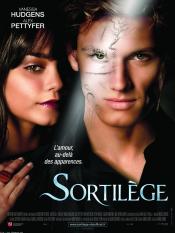 Beastly
,
Daniel Barnz
, 2011
Kyle Kingson (Alex Pettyfer) has it all – looks, intelligence, wealth and opportunity – and a wicked cruel streak. Prone to mocking and humiliating "aggressively unattractive" classmates, he zeroes in on Goth classmate Kendra, inviting her to the school's extravagant environmental bash. Kendra accepts, and, true to form, Kyle blows her off in a particularly savage fashion. She retaliates by casting a spell that physically transforms...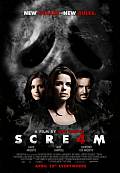 Scream 4
,
Wes Craven
, 2011
'The Ghostface Killer' returns in this fourth installment to the popular horror series 'Scream'. Set 10 years after the events of Scream 3, a group of people find themselves being stalked and murdered by Ghostface himself....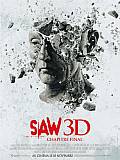 Saw 3D
,
Kevin Greutert
, 2010
As a deadly battle rages over Jigsaw's brutal legacy, a group of Jigsaw survivors gathers to seek the support of self-help guru and fellow survivor Bobby Dagen, a man whose own dark secrets unleash a new wave of terror... The first theatrical feature to be shot exclusively on the cutting-edge SI-3D digital camera system, SAW VII 3D brings the horrifying games of Jigsaw to life like never before. ...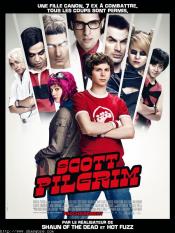 Scott Pilgrim vs. the World
,
Edgar Wright
, 2010
Scott Pilgrim plays in a band which aspires to success. He dates Knives Chau, a high-school girl five years his junior, and he hasn't recovered from being dumped by his former girlfriend, now a success with her own band. When Scott falls for Ramona Flowers, he has trouble breaking up with Knives and tries to romance Ramona. As if juggling two women wasn't enough, Ramona comes with baggage: seven ex-lovers, with each of whom Scott must do battle...
Jericho
,
Guy Norman Bee
(3 episodes, 2006-2008),
Sanford Bookstaver
(3 episodes, 2006-2007),
James Whitmore Jr
(3 episodes, 2006-2007),
Martha Mitchell
(2 episodes, 2006),
Jon Turteltaub
(2 episodes, 2006),
Steve Gomer
(2 episodes, 2007-2008),
Seith Mann
(2 episodes, 2007-2008),
Duane Clark
(1 episode, 2006),
Paul McCrane
(1 episode, 2006),
J Miller Tobin
(1 episode, 2006),
Matt Earl Beesley
(1 episode, 2007),
Steven DePaul
(1 episode, 2007),
Kevin Dowling
(1 episode, 2007),
Christine Moore
(1 episode, 2007),
Helen Shaver
(1 episode, 2007),
Steve Boyum
(1 episode, 2008),
Christopher Leitch
(1 episode, 2008),
John Peters
(1 episode, 2008),
Scott Peters
(1 episode, 2008), 2008
A small town in Kansas is literally left in the dark after seeing a mushroom cloud over near-by Denver, Colorado. The townspeople struggle to find answers about the blast and solutions on how to survive....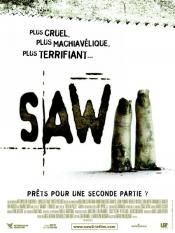 Saw II
,
Darren Lynn Bousman
, 2005
When detective Eric Matthews is called to a crime scene of a victim of Jigsaw, he finds a lead to the place where he is hidden. Once there, he realizes that Jigsaw trapped his son Daniel Matthews with three women and four men in a shelter, and they are inhaling a lethal nerve gas. If they do not use an antidote within two hours, they will die. Eric follows with increasing desperation the death of each member of the group in monitors, while...