Filmography from : Eva Green
Actor :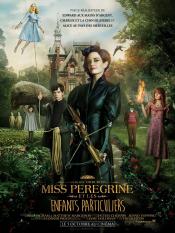 Miss Peregrine et les Enfants particuliers
,
Tim Burton
, 2016
A mysterious island. An abandoned orphanage. A strange collection of very curious photographs. It all waits to be discovered in Miss Peregrine's Home for Peculiar Children, an unforgettable novel that mixes fiction and photography in a thrilling reading experience. As our story opens, a horrific family tragedy sets sixteen-year-old Jacob journeying to a remote island off the coast of Wales, where he discovers the crumbling ruins of...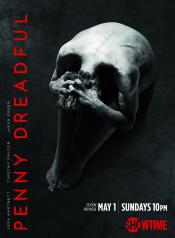 Penny Dreadful
,
Damon Thomas
(6 episodes, 2015-2016),
James Hawes
(5 episodes, 2014-2015),
Brian Kirk
(4 episodes, 2015),
Paco Cabezas
(4 episodes, 2016),
JA Bayona
(2 episodes, 2014),
Coky Giedroyc
(2 episodes, 2014),
Dearbhla Walsh
(2 episodes, 2014),
Kari Skogland
(1 episode, 2015),
Toa Fraser
(1 episode, 2016), 2014
Explorer Sir Malcolm Murray, American gunslinger Ethan Chandler, and others unite to combat supernatural threats in Victorian London....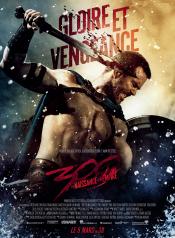 300 : La Naissance d'un empire
,
Noam Murro
, 2014
Based on Frank Miller's upcoming graphic novel "Xerxes" and told in the breathtaking visual style of the blockbuster 300, this new chapter of the epic saga takes the action to a fresh battlefield—on the sea—as Greek general Themistokles (Sullivan Stapleton) attempts to unite all of Greece by leading the charge that will change the course of the war. 300: Rise of an Empire pits Themistokles against the massive invading Persian forces led by...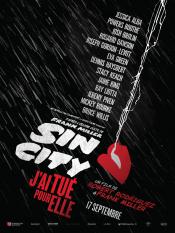 Sin City: j'ai tué pour elle
,
Frank Miller
,
Robert Rodriguez
, 2014
The film's plot follows multiple storyline. One is based around A Dame to Kill For which follows Dwight (Clive Owen) and his former love Ava Lord (Rachel Weisz), who betrayed him and ended their relationship for a wealthier man. Ava now returns years later claiming her marriage is abusive and insisting that Dwight help her. After she frames him for the murder of her husband, Dwight, with the help of Marv, seeks to clear his name. Dwight's...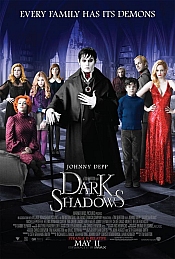 Dark Shadows
,
Tim Burton
, 2012
In the year 1752 Joshua and Naomi Collins, with young son Barnabas, set sail from Liverpool, England, to start a new life in America. But even an ocean was not enough to escape the mysterious curse that has plagued their family. Two decades pass, and Barnabas (Johnny Depp) has the world at his feet — or at least the town of Collinsport, Maine. The master of Collinwood Manor, Barnabas is rich, powerful and an inveterate playboy…until he makes...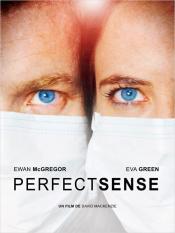 Perfect Sense
,
David Mackenzie
, 2011
A chef and a scientist fall in love as an epidemic begins to rob people of their sensory perceptions. ...
Womb
,
Benedek Fliegauf
, 2010
A woman's consuming love forces her to bear the clone of her dead beloved. From his infancy to manhood, she faces the unavoidable complexities of her controversial decision....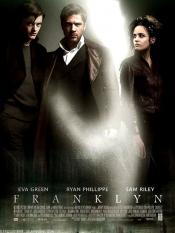 Dark World
,
Gerald McMorrow
, 2008
Preest is a masked vigilante detective, searching for his nemesis on the streets of Meanwhile City, a monolithic fantasy metropolis ruthlessly governed by faith and religious fervor. Esser is a broken man, searching for his wayward son amongst the rough streets of London's homeless. Milo is a heartbroken thirty-something desperately trying to find a way back to the purity of first love. Emilia is a beautiful art student; her suicidal art...
À la croisée des mondes : La Boussole d'or
,
Chris Weitz
, 2007
...
Kingdom of Heaven
,
Ridley Scott
, 2005
...