Filmography from : Ian Whyte
Actor :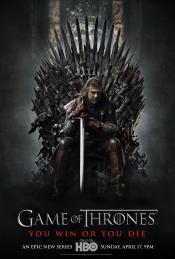 Game of Thrones
,
David Nutter
(9 episodes, 2012-2019),
Alan Taylor
(7 episodes, 2011-2017),
Alex Graves
(6 episodes, 2013-2014),
Miguel Sapochnik
(6 episodes, 2015-2019),
Mark Mylod
(6 episodes, 2015-2017),
Jeremy Podeswa
(6 episodes, 2015-2017),
Daniel Minahan
(5 episodes, 2011-2013),
Alik Sakharov
(4 episodes, 2012-2014),
Michelle MacLaren
(4 episodes, 2013-2014),
Brian Kirk
(3 episodes, 2011),
David Benioff
(3 episodes, 2013-2019),
DB Weiss
(3 episodes, 2013-2019),
Timothy Van Patten
(2 episodes, 2011),
Neil Marshall
(2 episodes, 2012-2014),
David Petrarca
(2 episodes, 2012),
Michael Slovis
(2 episodes, 2015),
Jack Bender
(2 episodes, 2016),
Daniel Sackheim
(2 episodes, 2016),
Matt Shakman
(2 episodes, 2017), 2019
In the mythical continent of Westeros, several powerful families fight for control of the Seven Kingdoms. As conflict erupts in the kingdoms of men, an ancient enemy rises once again to threaten them all. Meanwhile, the last heirs of a recently usurped dynasty plot to take back their homeland from across the Narrow Sea....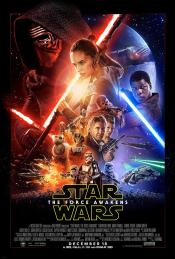 Star Wars: Episode VII - The Force Awakens
,
JJ Abrams
, 2015
...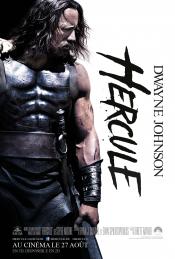 Hercules
,
Brett Ratner
, 2014
Having endured his legendary twelve labors, Hercules, the Greek demigod, has his life as a sword-for-hire tested when the King of Thrace and his daughter seek his aid in defeating a tyrannical warlord....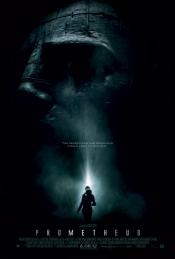 Prometheus
,
Ridley Scott
, 2012
A team of explorers discover a clue to the origins of mankind on Earth, leading them on a journey to the darkest corners of the universe. There, they must fight a terrifying battle to save the future of the human race. ...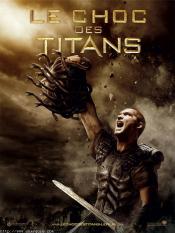 Clash of the Titans
,
Louis Leterrier
, 2010
Helpless to save his family from Hades (Fiennes), vengeful god of the underworld, Perseus volunteers to lead a dangerous mission to defeat Hades before he can seize power from Zeus (Neeson) and unleash hell on earth. Leading a daring band of warriors, Perseus sets off on a perilous journey deep into forbidden worlds. Battling unholy demons and fearsome beasts, he will only survive if he can accept his power as a god, defy his fate, and create...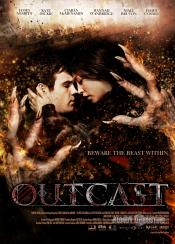 Outcast
,
Colm McCarthy
, 2010
It tells the tale of Petronella (a Scottish/Romany girl) and Fergal (her mysterious Irish traveller boyfriend). As their doomed relationship plays out, a Beast stalks the estate, killing locals, working its way towards our protagonists. Meanwhile Cathal and Liam, two mysterious travellers from Ireland use ritual and magic on a blood hunt. Mary, Fergal's mother performs ritual and magic of her own. As Cathal comes face to face with Mary in a...
Dragonball Evolution
,
James Wong
, 2009
...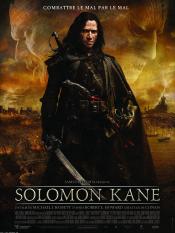 Solomon Kane
,
MJ Bassett
(as Michael J Bassett), 2009
Kane is a 16th century soldier who learns that his brutal and cruel actions have damned him but is determined to redeem himself by living peaceably. But he finds himself dragged out of retirement for a fight against evil....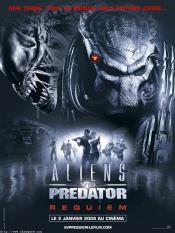 AVPR: Aliens vs Predator - Requiem
,
Colin Strause
(as The Brothers Strause),
Greg Strause
(as The Brothers Strause), 2007
In Gunnison County, a spacecraft crashes in the woods bringing a powerful hybrid Alien hosted inside the pilot Predator. The local Buddy Benson and his son Sam are hunting in the forest and witness the crash, but they are chased and killed by the Alien. Meanwhile another Predator lands on the spot seeking out the Alien and destroying the evidences of their presence on Earth. The dwellers of the town find themselves in the middle of a battlefield...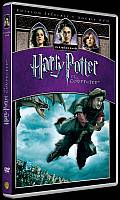 Harry Potter and the Goblet of Fire
,
Mike Newell
, 2005
...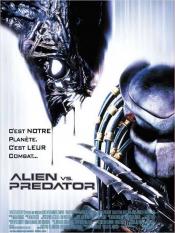 AVP: Alien vs. Predator
,
Paul WS Anderson
, 2004
During an archaeological expedition on Bouvetøya Island in Antarctica, a team of archaeologists and other scientists find themselves caught up in a battle between the two legends. Soon, the team realize that only one species can win....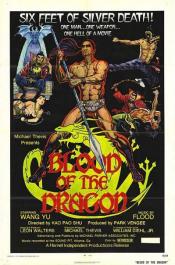 Zhui ming qiang
,
Pao-Shu Kao
, 1971
White Dragon must get a list with the names of rebel supporters to Prince Ma Tung, the leader of the rebellion. Trying to stop him in his mission is the evil Prime Minister, who naturally wants the list in order to crush his opposition. Adding another complication is the fact that Ma Tung wants to kill White Dragon in revenge for the humiliation Tung's father suffered in a duel against White Dragon years earlier. ...