Filmography from : Idris Elba
Actor :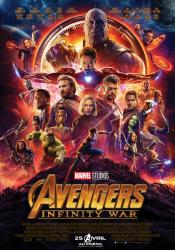 Avengers: Infinity War
,
Anthony Russo
,
Joe Russo
, 2018
As the Avengers and their allies have continued to protect the world from threats too large for any one hero to handle, a new danger has emerged from the cosmic shadows: Thanos. A despot of intergalactic infamy, his goal is to collect all six Infinity Stones, artifacts of unimaginable power, and use them to inflict his twisted will on all of reality. Everything the Avengers have fought for has led up to this moment - the fate of Earth and...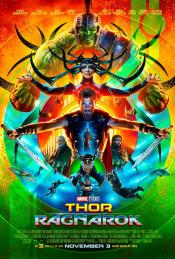 Thor: Ragnarok
,
Taika Waititi
, 2017
Privé de son puissant marteau, Thor est retenu prisonnier sur une lointaine planète aux confins de l'univers. Pour sauver Asgard, il va devoir lutter contre le temps afin d'empêcher l'impitoyable Hela d'accomplir le Ragnarök – la destruction de son monde et la fin de la civilisation asgardienne. Mais pour y parvenir, il va d'abord devoir mener un combat titanesque de gladiateurs contre celui qui était autrefois son allié au...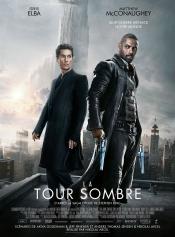 The Dark Tower
,
Nikolaj Arcel
, 2017
The last Gunslinger, Roland Deschain, has been locked in an eternal battle with Walter O'Dim, also known as the Man in Black, determined to prevent him from toppling the Dark Tower, which holds the universe together. With the fate of the worlds at stake, good and evil will collide in the ultimate battle as only Roland can defend the Tower from the Man in Black ...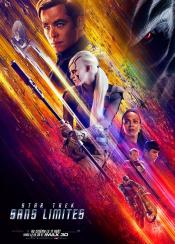 Star Trek Beyond
,
Justin Lin
, 2016
After stopping off at Starbase Yorktown, a remote outpost on the fringes of Federation space, the USS Enterprise, halfway into their five-year mission, is destroyed by an unstoppable wave of unknown aliens. With the crew stranded on an unknown planet and with no apparent means of rescue, they find themselves fighting against a ruthless enemy with a well-earned hatred of the Federation and everything it stands for. Only a rebellious alien warrior...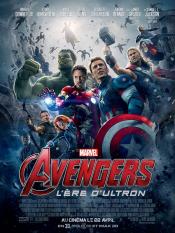 Avengers: Age of Ultron
,
Joss Whedon
, 2015
As the US Government create a force, known as Ultron, The Avengers are told they are not needed any longer. But when Ultron turns against Humanity, it's time for The Avengers to assemble yet again for their most dangerous challenge ever....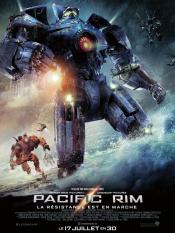 Pacific Rim
,
Guillermo del Toro
, 2013
When legions of monstrous creatures, known as Kaiju, started rising from the sea, a war began that would take millions of lives and consume humanity's resources for years on end. To combat the giant Kaiju, a special type of weapon was devised: massive robots, called Jaegers, which are controlled simultaneously by two pilots whose minds are locked in a neural bridge. But even the Jaegers are proving nearly defenseless in the face of the...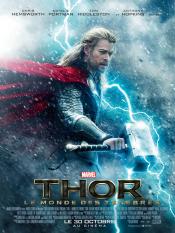 Thor: The Dark World
,
Alan Taylor
, 2013
Thor battles an ancient race of Dark Elves led by the vengeful Malekith who threatens to plunge the universe back into darkness after the events of Avengers....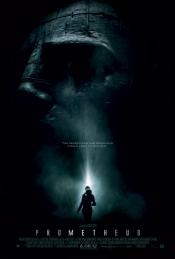 Prometheus
,
Ridley Scott
, 2012
A team of explorers discover a clue to the origins of mankind on Earth, leading them on a journey to the darkest corners of the universe. There, they must fight a terrifying battle to save the future of the human race. ...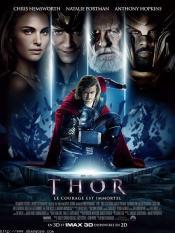 Thor
,
Kenneth Branagh
, 2011
Thor spans the Marvel Universe from present day Earth to the realm of Asgard. At the center of the story is the mighty Thor, a powerful but arrogant warrior whose reckless actions reignite an ancient war. Thor is cast down to Earth by his father Odin and is forced to live among humans. A beautiful, young scientist, Jane Foster (Portman), has a profound effect on Thor, as she ultimately becomes his first love. It's while here on Earth that Thor...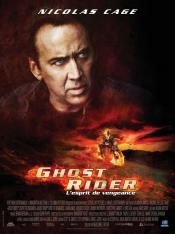 Ghost Rider: Spirit of Vengeance
,
Mark Neveldine
(as Neveldine),
Brian Taylor
(as Taylor), 2011
It has been several years since making a deal with the Devil and Johnny Blaze (Nicolas Cage), living in self-imposed isolation, finds himself as the only person who can help save 10-year-old Danny – and ultimately the world – thanks to his unwanted and uncontrollable power – his ability to transform into the hell-on-wheels monster known as The Ghost Rider...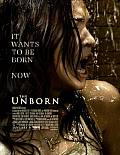 The Unborn
,
David S Goyer
, 2009
Sometimes the soul of a dead person has been so tainted with evil that it is denied entrance to heaven. It must endlessly wander the borderlands between worlds, desperately searching for a new body to inhabit. And sometimes it actually succeeds. Writer/director David Goyer (Blade: Trinity, The Invisible, Batman Begins) gives a terrifying glimpse into the life of the undead in The Unborn, a supernatural thriller that follows a young woman...
Obsessed
,
Steve Shill
, 2009
A successful asset manager, who has just received a huge promotion, is blissfully happy in his career and in his marriage. But a temp worker starts stalking him, all the things he's worked so hard for are placed in jeopardy....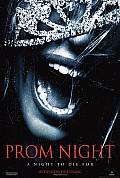 Prom Night
,
Nelson McCormick
, 2008
In Bridgeport, the deranged high school teacher Richard Fenton is obsessed by the teenager student Donna Keppel; she witnesses him murder her family to stay with her, but Richard is arrested and sent to prison for life. Three years later, the traumatized Donna is feeling better but is still under psychological treatment and taking pills. On her prom night, she goes with her boyfriend Bobby and two couples of friends to the Pacific Grad Hotel for...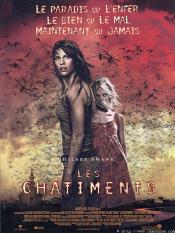 The Reaping
,
Stephen Hopkins
, 2007
Thousands of years ago there was a series of bizarre occurrences that many believed to have been the Ten Biblical Plagues. No one thought they could happen again. Until now....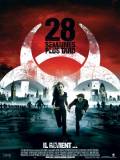 28 Weeks Later
,
Juan Carlos Fresnadillo
, 2007
In the country nearby London, Don, his wife Alice and a few survivors live hidden in a farmhouse. When infected people break in the house, Dan panics and does not help his wife to escape, running away and leaving Alice trapped inside the room. Twenty eight weeks after the outbreak that annihilated the population of Great Britain, London is considered safe and the British survivors return under the coordination of the American Army, that keeps...