Filmography from : Jacob Anderson
Actor :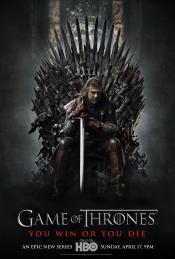 Game of Thrones
,
David Nutter
(9 episodes, 2012-2019),
Alan Taylor
(7 episodes, 2011-2017),
Alex Graves
(6 episodes, 2013-2014),
Miguel Sapochnik
(6 episodes, 2015-2019),
Mark Mylod
(6 episodes, 2015-2017),
Jeremy Podeswa
(6 episodes, 2015-2017),
Daniel Minahan
(5 episodes, 2011-2013),
Alik Sakharov
(4 episodes, 2012-2014),
Michelle MacLaren
(4 episodes, 2013-2014),
Brian Kirk
(3 episodes, 2011),
David Benioff
(3 episodes, 2013-2019),
DB Weiss
(3 episodes, 2013-2019),
Timothy Van Patten
(2 episodes, 2011),
Neil Marshall
(2 episodes, 2012-2014),
David Petrarca
(2 episodes, 2012),
Michael Slovis
(2 episodes, 2015),
Jack Bender
(2 episodes, 2016),
Daniel Sackheim
(2 episodes, 2016),
Matt Shakman
(2 episodes, 2017), 2019
In the mythical continent of Westeros, several powerful families fight for control of the Seven Kingdoms. As conflict erupts in the kingdoms of men, an ancient enemy rises once again to threaten them all. Meanwhile, the last heirs of a recently usurped dynasty plot to take back their homeland from across the Narrow Sea....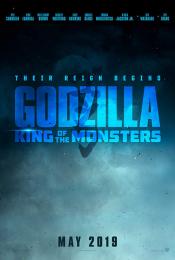 Godzilla: King of the Monsters
,
Michael Dougherty
, 2019
The next chapter in Warner Bros. Pictures' and Legendary Pictures' cinematic MonsterVerse: an epic action adventure that pits Godzilla against some of the most popular monsters in pop culture history. ...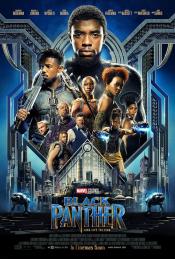 Black Panther
,
Ryan Coogler
, 2018
After the events of Captain America: Civil War, King T'Challa returns home to the reclusive, technologically advanced African nation of Wakanda to serve as his country's new leader. However, T'Challa soon finds that he is challenged for the throne from factions within his own country. When two foes conspire to destroy Wakanda, the hero known as Black Panther must team up with C.I.A. agent Everett K. Ross and members of the Dora Milaje, Wakanadan...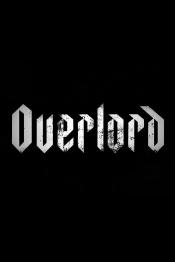 Overlord
,
Julius Avery
, 2018
On the eve of D-Day, American paratroopers are dropped behind enemy lines to carry out a mission crucial to the invasion's success. But as they approach their target, they begin to realize there is more going on in this Nazi-occupied village than a simple military operation. They find themselves fighting against supernatural forces, part of a Nazi experiment....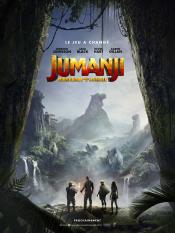 Jumanji: Welcome to the Jungle
,
Jake Kasdan
, 2017
In a brand new Jumanji adventure, four high school kids discover an old video game console and are drawn into the game's jungle setting, literally becoming the adult avatars they chose. What they discover is that you don't just play Jumanji - you must survive it. To beat the game and return to the real world, they'll have to go on the most dangerous adventure of their lives, discover what Alan Parrish left 20 years ago, and change the way they...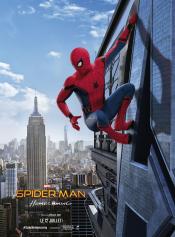 Spider-Man: Homecoming
,
Jon Watts
, 2017
Thrilled by his experience with the Avengers, Peter returns home, where he lives with his Aunt May, under the watchful eye of his new mentor Tony Stark, Peter tries to fall back into his normal daily routine - distracted by thoughts of proving himself to be more than just your friendly neighborhood Spider-Man - but when the Vulture emerges as a new villain, everything that Peter holds most important will be threatened....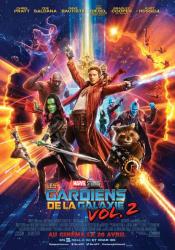 Guardians of the Galaxy Vol. 2
,
James Gunn
, 2017
After saving Xandar from Ronan's wrath, the Guardians are now recognized as heroes. Now the team must help their leader Star Lord (Chris Pratt) uncover the truth behind his true heritage. Along the way, old foes turn to allies and betrayal is blooming. And the Guardians find that they are up against a devastating new menace who is out to rule the galaxy....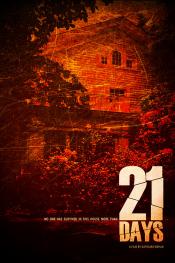 21 Days
,
Kathleen Behun
, 2014
Three filmmakers embark on a paranormal challenge by barricading themselves in a house so haunted, no family has been able to live in more than 21 days, in order to film the supernatural phenomena which presumably occur... but nothing can prepare them for the evil that lies in wait... There are some places so dark, so evil, where no human-no living thing-should dwell......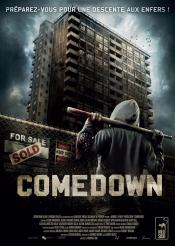 Comedown
,
Menhaj Huda
, 2012
Six friends, who've known each other from childhood, break into the tower block they lived in as kids, now deserted and condemned, to rig-up a pirate radio station, get high and party. When one of the group goes missing, her friends begin to search the dark interior of the tower and soon realize that they are not alone: a resident psychopath lurks in the shadows and is hunting them down, taking them out, one-by-one....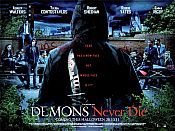 Demons Never Die
,
Arjun Rose
, 2011
When a young girl [Amber] takes her own life, her friend Archie Eden and seven other London teenagers decide to follow her lead and create a suicide pact, but as the group begins to die one by one, Archie realises they have become the target of a masked killer. The Suicide Kids decide that life is too valuable to throw away, unfortunately the decision is no longer theirs…They're dying one by one, but who is the killer? Everyone is a...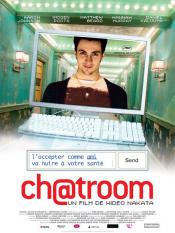 Chatroom
,
Hideo Nakata
, 2010
Teenagers meet in chat room, and on many occasions celebrations take place in the main chat room named "Chelsea teens!". The chatroom is portrayed on screen, as real-life room where people talk as a regular chat room on a computer screen. After a pedophile posing as a girl enters the chat room, they install a bell to fully secure the site. The main character's bad behavior quickly produces problems with parents that try to take his computer and...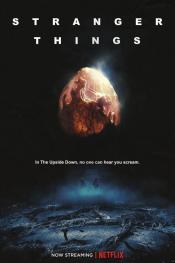 Stranger Things
,
Matt Duffer
(16 episodes, 2016-2021),
Ross Duffer
(16 episodes, 2016-2021),
Shawn Levy
(8 episodes, 2016-2021),
Andrew Stanton
(2 episodes, 2017),
Uta Briesewitz
(2 episodes, 2019),
Rebecca Thomas
(1 episode, 2017), 6
In a small town where everyone knows everyone, a peculiar incident starts a chain of events that leads to the disappearance of a child - which begins to tear at the fabric of an otherwise peaceful community. Dark government agencies and seemingly malevolent supernatural forces converge on the town while a few locals begin to understand that there's more going on than meets the eye. ...