Filmography from : Jimmy Dime
Actor :

The Deadly Mantis
,
Nathan Juran
, 1957
A giant prehistoric praying mantis, recently freed from the Arctic ice, voraciously preys on American military at the DEW Line and works its way south....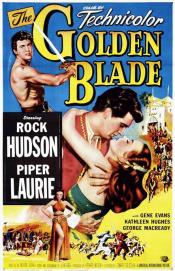 The Golden Blade
,
Nathan Juran
, 1953
Harum (Rock Hudson) is a fearless man of the people who comes to Bagdad to avenge the murder of his father and meets Krairuzan (Piper Laurie), a princess disguised as a commoner, working against a plot by a band of evil schemers trying to do away with her father, the Caliph. She gives Harum a golden sword which, in his hands, makes him invincible. Harum uses the sword in the name of justice and is doing quite well until a duplicate sword is...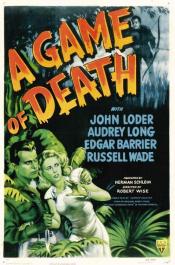 A Game of Death
,
Robert Wise
, 1945
A remake of Richard Connell's famous short story, "The Most Dangerous Game," about a madman who hunts human prey on his personal island habitat....

King Kong
,
Merian C Cooper
(uncredited),
Ernest B Schoedsack
(uncredited), 1933
...
Chandu the Magician
,
William Cameron Menzies
(as William C Menzies),
Marcel Varnel
, 1932
Megalomaniac and would-be world dominator Roxor has kidnaped Robert Regent, along with his death ray invention, in hopes of using it to degenerate humanity into mindless brutes, leaving himself as Earth's supreme intelligence. Faced with revealing the machine's secrets or allowing his family to die a horrible death at the hands of Roxor, Regent's only hope lies with the intervention of his brother-in-law, the be-turbaned yogi and magician...
Island of Lost Souls
,
Erle C Kenton
, 1932
After his ship goes down, Edward Parker is rescued at sea. Parker gets into a fight with Captain Davies of the Apia and the Captain tosses him overboard while making a delivery to the tiny tropical island of Dr. Moreau. Parker discovers that Moreau has good reason to be so secretive on his lonely island. The doctor is a whip-cracking task master to a growing population of his own gruesome human/animal experiments. He does have one prize result,...