Filmography from : John Crow
Writer :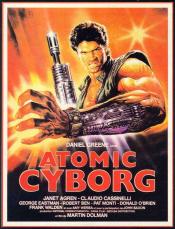 Vendetta dal futuro
,
Sergio Martino
(as Martin Dolman), 1986
A story about a cyborg who is programmed to kill a scientist who holds the fate of mankind in his hands....
Actor :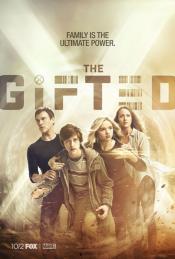 The Gifted
,
Scott Peters
(4 episodes, 2017-2019),
Stephen Surjik
(3 episodes, 2017-2019),
Robert Duncan McNeill
(3 episodes, 2018-2019),
Steven DePaul
(2 episodes, 2017-2018),
Craig Siebels
(2 episodes, 2017),
Michael Goi
(2 episodes, 2018),
Jeremiah S Chechik
(1 episode, 2017),
Liz Friedlander
(1 episode, 2017),
Karen Gaviola
(1 episode, 2017),
Bryan Singer
(1 episode, 2017),
Len Wiseman
(1 episode, 2017),
Allison Liddi-Brown
(1 episode, 2018),
Nina Lopez-Corrado
(1 episode, 2018),
Deran Sarafian
(1 episode, 2018),
David Straiton
(1 episode, 2018),
Jonathan Frakes
(1 episode, 2019),
Maggie Kiley
(1 episode, 2019),
Gregory Prange
(1 episode, 2019),
Dawn Wilkinson
(1 episode, 2019), 2019
In a world where mutated humans are treated with distrust and fear, an institute for mutants battles to achieve peaceful co-existence with humanity....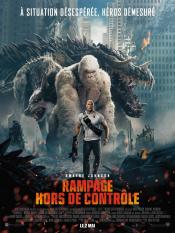 Rampage
,
Brad Peyton
, 2018
Primatologist Davis (Dwayne Johnson) shares an unshakable bond with George, the extraordinarily intelligent silverback gorilla who has been in his care since he was young. When a greed-fueled corporation's genetic experiment goes awry, George and other animals across the country are mutated into aggressive supercreatures who destroy everything in their path. In this adrenaline-filled ride, Davis tries to find an antidote, not only to halt a...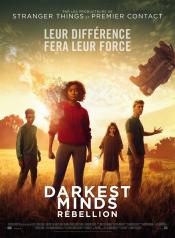 The Darkest Minds
,
Jennifer Yuh Nelson
, 2018
After a disease killed 98% of children and young people in the United States, the 2% who managed to survive have developed superpowers, but have been locked in internment camps after being declared a threat. One of those 16-year-old girls, Ruby, manages to escape from her camp and joins a group of teenagers fleeing government forces....
Coma
,
Mikael Salomon
(2 episodes, 2012), 2012
...
Shadow Play
,
Joseph F Alexandre
, 2007
...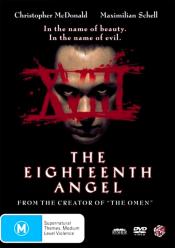 The Eighteenth Angel
,
William Bindley
, 1997
Mythology and religious dogma are slowly revealed when an attractive young woman is approached by a modeling agency that pulls her into an underworld of priests that are not Christian but rather want to resurrect Satan by collecting the souls of 18 beautiful children....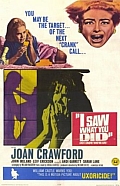 I Saw What You Did
,
William Castle
, 1965
When two teenagers make prank phone calls to strangers, they become the target for terror when they whisper "I Saw What You Did, And I Know Who You Are!" to psychopath Steve Marek (John Ireland) who has just murdered his wife. But somebody else knows of the terrible crime that was committed that night, the killer's desperately amorous neighbour Amy Nelson (Joan Crawford)....