Filmography from : John Gettier
Actor :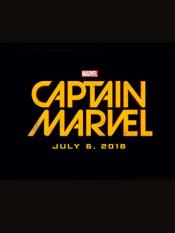 Captain Marvel
,
Anna Boden
,
Ryan Fleck
, 2019
Carol Danvers becomes one of the universe's most powerful heroes when Earth is caught in the middle of a galactic war between two alien races....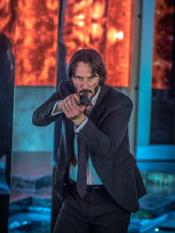 John Wick: Chapter 3 - Parabellum
,
Chad Stahelski
, 2019
...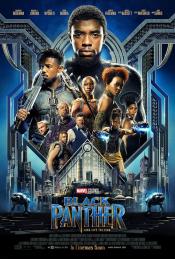 Black Panther
,
Ryan Coogler
, 2018
After the events of Captain America: Civil War, King T'Challa returns home to the reclusive, technologically advanced African nation of Wakanda to serve as his country's new leader. However, T'Challa soon finds that he is challenged for the throne from factions within his own country. When two foes conspire to destroy Wakanda, the hero known as Black Panther must team up with C.I.A. agent Everett K. Ross and members of the Dora Milaje, Wakanadan...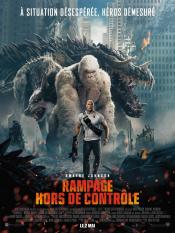 Rampage
,
Brad Peyton
, 2018
Primatologist Davis (Dwayne Johnson) shares an unshakable bond with George, the extraordinarily intelligent silverback gorilla who has been in his care since he was young. When a greed-fueled corporation's genetic experiment goes awry, George and other animals across the country are mutated into aggressive supercreatures who destroy everything in their path. In this adrenaline-filled ride, Davis tries to find an antidote, not only to halt a...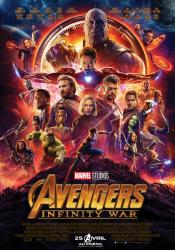 Avengers: Infinity War
,
Anthony Russo
,
Joe Russo
, 2018
As the Avengers and their allies have continued to protect the world from threats too large for any one hero to handle, a new danger has emerged from the cosmic shadows: Thanos. A despot of intergalactic infamy, his goal is to collect all six Infinity Stones, artifacts of unimaginable power, and use them to inflict his twisted will on all of reality. Everything the Avengers have fought for has led up to this moment - the fate of Earth and...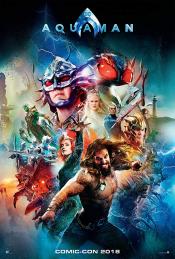 Aquaman
,
James Wan
, 2018
Arthur Curry learns that he is the heir to the underwater kingdom of Atlantis, and must step forward to lead his people and be a hero to the world....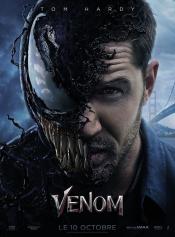 Venom
,
Ruben Fleischer
, 2018
When Eddie Brock acquires the powers of a symbiote, he will have to release his alter-ego "Venom" to save his life....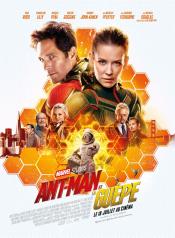 Ant-Man and the Wasp
,
Peyton Reed
, 2018
In the aftermath of 'Captain America: Civil War,' Scott Lang grapples with the consequences of his choices as both a Super Hero and a father. As he struggles to re-balance his home life with his responsibilities as Ant-Man, he's confronted by Hope van Dyne and Dr. Hank Pym with an urgent new mission. Scott must once again put on the suit and learn to fight alongside The Wasp as the team works together to uncover secrets from their past....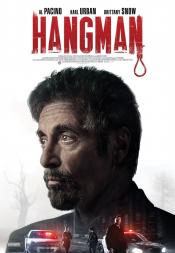 Hangman
,
Johnny Martin
, 2017
Decorated homicide detective Ray Archer (Al Pacino) and his partner, criminal profiler Will Ruiney, (Karl Urban) are tasked to catch one of the city's notoriously vicious serial killers who is playing a twisted version of murder using the child's game - HANGMAN, while crime journalist Christi Davies (Brittany Snow) reports on the crime spree, shadowing the detectives....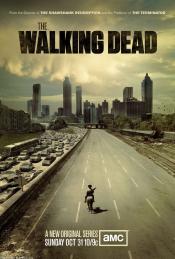 The Walking Dead
,
Greg Nicotero
(30 episodes, 2012-2019),
Michael E Satrazemis
(15 episodes, 2014-2019),
Ernest R Dickerson
(11 episodes, 2010-2014),
David Boyd
(10 episodes, 2011-2019),
Guy Ferland
(6 episodes, 2010-2013),
Billy Gierhart
(6 episodes, 2011-2016),
Jeffrey F January
(4 episodes, 2014-2018),
Michelle MacLaren
(3 episodes, 2010-2014),
Tricia Brock
(3 episodes, 2013-2014),
Seith Mann
(3 episodes, 2013-2014),
Michael Slovis
(3 episodes, 2015-2018),
Rosemary Rodriguez
(3 episodes, 2016-2018),
Alrick Riley
(3 episodes, 2016-2017),
Dan Liu
(3 episodes, 2017-2019),
Gwyneth Horder-Payton
(2 episodes, 2010-2011),
Daniel Sackheim
(2 episodes, 2012-2013),
Julius Ramsay
(2 episodes, 2014-2015),
Jennifer Lynch
(2 episodes, 2015),
Kari Skogland
(2 episodes, 2016-2017),
Larry Teng
(2 episodes, 2017-2018),
Michael Cudlitz
(2 episodes, 2018-2019),
Frank Darabont
(1 episode, 2010),
Johan Renck
(1 episode, 2010),
Phil Abraham
(1 episode, 2011),
Daniel Attias
(1 episode, 2012),
Clark Johnson
(1 episode, 2012),
Lesli Linka Glatter
(1 episode, 2013),
Jeremy Podeswa
(1 episode, 2013),
Stefan Schwartz
(1 episode, 2013),
Michael Uppendahl
(1 episode, 2013),
Larysa Kondracki
(1 episode, 2015),
Stephen Williams
(1 episode, 2015),
Avi Youabian
(1 episode, 2015),
Darnell Martin
(1 episode, 2016),
John Polson
(1 episode, 2017),
Daisy von Scherler Mayer
(1 episode, 2018),
Laura Belsey
(1 episode, 2019),
Meera Menon
(1 episode, 2019),
Millicent Shelton
(1 episode, 2019),
Liesl Tommy
(1 episode, 2019), 0
Police officer Rick Grimes leads a group of survivors in a world overrun by zombies. ...