Filmography from : John L Balderston
Writer :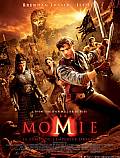 The Mummy: Tomb of the Dragon Emperor
,
Rob Cohen
, 2008
...

The Mummy
,
Stephen Sommers
, 1999
...
Dracula
,
John Badham
, 1979
Romanticized adaptation of Bram Stoker's 1897 classic. Set in 1913 England, the bloodsucking, but handsome, charming and seductive, Count Dracula seeks an immortal bride....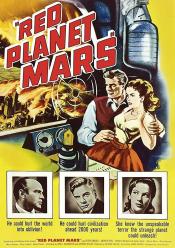 Red Planet Mars
,
Harry Horner
, 1952
An American scientist is able to contact and communicate with Mars with shattering political, economic, and spiritual repercussions. ...
Dracula's Daughter
,
Lambert Hillyer
, 1936
Hungarian countess Marya Zaleska seeks the aid of a noted psychiatrist, in hopes of freeing herself of a mysterious evil influence. ...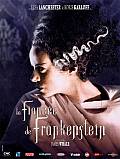 Bride of Frankenstein
,
James Whale
, 1935
Mary Shelley, author of "Frankenstein, or The Modern Prometheus," reveals to Percy Shelley and Lord Byron that Henry Frankenstein and his Monster did not die. Both lived, and went on to even stranger misadventures than before. As the new story begins, Henry wants nothing more than to settle into a peaceful life with his new bride. But his old professor, the sinister Dr. Pretorius, now disgraced, appears unexpectedly. Eventually, he and the...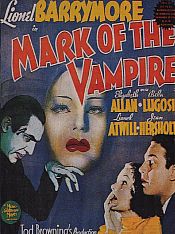 Mark of the Vampire
,
Tod Browning
, 1935
Sir Karell Borotyn appears to have been killed by Count Mora, a vampire believed to haunt the local village. Now his daughter Irena is the count's next target. Enter Professor Zelen, an expert on vampires who's sent in to prevent her death. At the same time, secrets are revealed surrounding the circumstances of Sir Karell's death. ...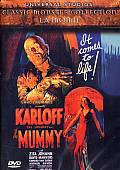 The Mummy
,
Karl Freund
, 1932
In 1921 a team of British archaeologists led by Sir Joseph Whemple uncovers the 3700 year old mummy of Imhotep. When one young archaeologist opens the scroll of Thoth, he goes delirious and the Mummy comes to life. 10 years later Sir Joseph returns with his son Frank. Unknown to them, the Mummy now exists as the mysterious Egyptian, Ardath Bay, who helps the expedition uncover the tomb of his ancient love. He then uses his mystic powers...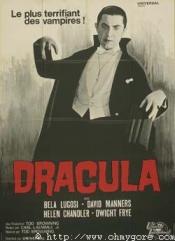 Dracula
,
Tod Browning
,
Karl Freund
(uncredited), 1931
After a harrowing ride through the Carpathian mountains in eastern Europe, Renfield enters castle Dracula to finalize the transferral of Carfax Abbey in London to Count Dracula, who is in actuality a vampire. Renfield is drugged by the eerily hypnotic count, and turned into one of his thralls, protecting him during his sea voyage to London. After sucking the blood and turning the young Lucy Weston into a vampire, Dracula turns his attention to...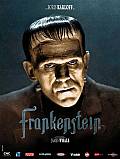 Frankenstein
,
James Whale
, 1931
Dr. Henry Frankenstein (Colin Clive) wants to build a man in his own image, using the body of a dead man. He and his assistent Fritz (Dwight Frye) dig up a freshly burried coffin and steal the body. When they realize the head and the brains of the body are severely damaged, they decide to steal a brain from Dr. Frankensteins former teacher Dr. Waldman (Edward van Sloan). When Fritz accidentely drops the glass jar with the label "good brain" on...
Drácula
,
George Melford
,
Enrique Tovar Ávalos
(uncredited), 1931
At midnight on Walpurgis Night, an English clerk, Renfield, arrives at Count Dracula's castle in the Carpathian Mountains. After signing papers to take over a ruined abbey near London, Dracula drives Renfield mad and commands obedience. Renfield escorts the boxed count on a death ship to London. From there, the Count is introduced into the society of his neighbor, Dr. Seward, who runs an asylum. Dracula makes short work of family friend, Lucia...