Filmography from : John Wilson
Actor :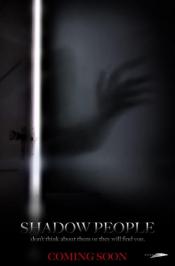 The Door
,
Matthew Arnold
, 2013
SHADOW PEOPLE is a psychological-thriller that explores the rare medical phenomenon known as SUNDS (Sudden Unexplained Nocturnal Death Syndrome). Millions of people across the globe have had encounters with what they describe as dark, shadowy creatures that visit them at night. Sometimes horrifying, sometimes deadly, these nocturnal intruders have been described as early as man's first recorded writings. But what are they? And what do they...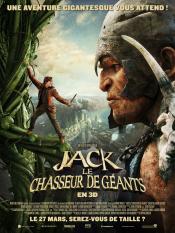 Jack le chasseur de géants
,
Bryan Singer
, 2013
An ancient war is reignited when a young farmhand unwittingly opens a gateway between our world and a fearsome race of giants. Unleashed on the Earth for the first time in centuries, the giants strive to reclaim the land they once lost, forcing the young man, Jack (Nicholas Hoult), into the battle of his life to stop them. Fighting for a kingdom and its people, and the love of a brave princess, he comes face to face with the unstoppable warriors...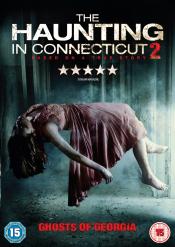 Ghosts of Georgia
,
Tom Elkins
, 2013
Shortly after moving into their ideal new home, a couple grows concerned when their young daughter begins encountering mysterious strangers that no one else can see. The couple's greatest fear is realized when they themselves begin to witness terrifying phenomena in and around the house, providing clues that could unlock a chilling mystery that has remained a closely guarded secret for generations. ...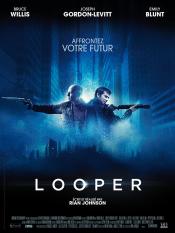 Looper
,
Rian Johnson
, 2012
In 2074, when the mob wants to get rid of someone, the target is sent 30 years into the past, where a hired gun awaits. Someone like Joe, who one day learns the mob wants to 'close the loop' by transporting back Joe's future self. ...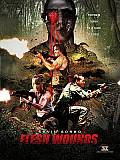 Mission Commando
,
Dan Garcia
, 2011
On a remote US Army facility that officially doesn't exist, a top-secret group of scientists conduct weapons research when they're horribly and suddenly ripped apart by an unseen enemy. With the disappearance of the scientists blamed on terrorists, an elite covert ops team commanded by Lt. Tyler (Kevin Sorbo) is tasked with recovering the missing personnel within 24 hours as well as keeping the operation strictly off the books....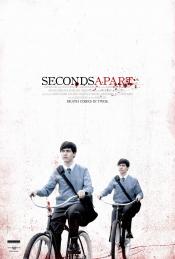 Seconds Apart
,
Antonio Negret
, 2011
Judging by their privileged lifestyles, one would never guess that Seth and Jonah are murderous twins who share an evil kinship. Damned from the moment of their births, the brothers possess a gruesome talent for telekinesis - a power they use in the most horrific ways imaginable. As fellow students meet gory fates, the local law enforcement begins to suspect the twins' connection to the depraved murders. What started as a jealous rage escalates...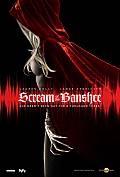 Scream of the Banshee
,
Steven C Miller
, 2011
When a college professor opens up a strange, ornate box discovered in the basement of a University, she and her students hear a horrifying scream belonging to a bloodthirsty banshee. They're relieved when it stops, but that scream insidiously begins to haunt all that heard it in strange and surreal ways. At first dismissing the Irish folklore that if you hear a banshee scream, you will die, they soon discover the folklore is truer than they...
Twister Apocalypse
,
Todor Chapkanov
, 2011
Once the government pulled funding for his project, scientist Marcus Grange (Stacy Keach) seeks revenge by controlling the weather and causing devastation to any that stand in his way. When man controls mother nature, the world must weather the storm! Tune in to director Todor Chapkanov's Storm War on Syfy to watch if two brothers (Jason London and Wes Brown) can stop their father's evil reign from using weather weapons to destroy Washington D.C....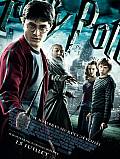 Harry Potter et le Prince de sang-mêlé
,
David Yates
, 2009
In "Harry Potter and the Half-Blood Prince," Lord Voldemort is tightening his grip on both the Muggle and Wizard worlds and Hogwarts is no longer the safe haven it once was. Harry suspects that dangers may even lie within the castle, but Dumbledore is more intent upon preparing him for the final battle that he knows is fast approaching....

Dorian Gray
,
Oliver Parker
, 2009
Based on the classic novel by Oscar Wilde, Dorian Gray tells the story of a strikingly beautiful young man named Dorian (Ben Barnes). He arrives in Victorian London and is swept into a social whirlwind by the charismatic Henry Wotton (Colin Firth), who introduces Dorian to the hedonistic pleasures of the city. When a portrait of Dorian is unveiled, such is it's beauty that he makes a pledge: he would give anything to stay as he is in the picture...
La vengeance dans la peau
,
Paul Greengrass
, 2007
...
Morphman
,
Abram Cox
(as Tim Cox), 2005
...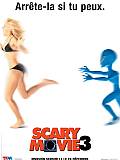 Scary Movie 3
,
David Zucker
, 2003
This freewheeling parody tosses horror movies, Eminem, "The Matrix", and much more into a cinematic blender. "Scary Movie 3" centers around Cindy (Anna Faris, Lost in Translation), a bubble-headed young newscaster who believes that a deadly videotape has some mysterious connection to the aliens who've been making crop circles in the cornfield of a local farmer (Charlie Sheen, Young Guns), whose brother (Simon Rex) hopes to win a local rap...
Red Dwarf
,
Ed Bye
(40 episodes, 1988-1999),
Doug Naylor
(26 episodes, 1992-2020),
Andy De Emmony
(6 episodes, 1993),
Rob Grant
(4 episodes, 1992),
Juliet May
(4 episodes, 1992),
Paul Jackson
(uncredited) (1 episode, 1991), 1988
...
Full Metal Jacket
,
Stanley Kubrick
, 1987
A two-segment story that follows young men from the start of recruit training in the Marine Corps to the lethal cauldron known as Vietnam. The first segment follows Joker, Pyle and others as they progress through the hell of USMC boot-camp at the hands of the colorful, foul-mouthed Gunnery Sergeant Hartman. The second begins in Vietnam, near Hue, at the time of the Tet Offensive. Joker, along with Animal Mother, Rafterman and others, face...