Filmography from : Kim Hunter
Actor :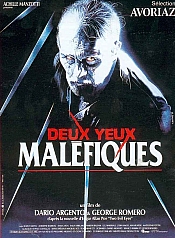 Deux yeux maléfiques
,
Dario Argento
(segment 'The Black Cat'),
George A Romero
(segment 'The Facts in the Case of Mr Valdemar') (as George Romero), 1990
"The Facts About Mr. Valdeman." A woman's husband is on his deathbed, and a psychiatrist with whom she's having an affair hypnotizes him so they can get him to sign all his money over to his wife before he dies. The husband dies when he is still in a trance and becomes stuck between the two worlds, and seeks revenge and release. "The Black Cat." A forensic photographer resents his girlfriend bringing a stray cat home. He dispatches the little...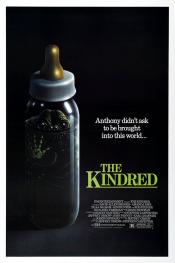 The Kindred
,
Stephen Carpenter
,
Jeffrey Obrow
, 1987
Amanda's deathbed request to her son, John, was for him to destroy all the lab notes etc. from her last experiment. She also blurts out he had a brother. At the funeral John meets Melissa, who claims to be his mothers biggest fan. Together with some of John's friends they go to Amanda's house, but none are prepared for what they find there....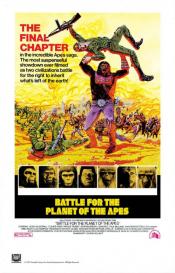 La bataille de la planète des singes
,
J Lee Thompson
, 1973
After conquering the oppressive humans in "Conquest for the Planet of the Apes", Caeser(Roddy McDowal) must now keep the peace amongst the humans and apes. Gorilla General Aldo(Claude Akins) views things differently, and tries to cause an ape civil war. In the meantime, other human survivors learn of the ape city, and decide they want to take back civilization for themselves, thus setting the stage of warring ape factions and humans....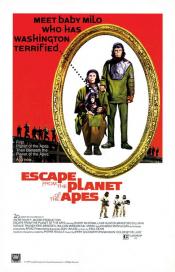 Les Évadés de la planète des singes
,
Don Taylor
, 1971
Following the events in "Beneath the Planet of the Apes", Cornelius and Zira flee back through time to 20th Century Los Angeles, where they face persecution similar to what Taylor suffered in the future, and discover the origins of the stream of events that will shape their world....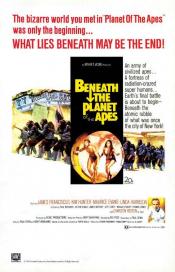 Le Secret de la planète des singes
,
Ted Post
, 1970
Astronaut Brent is sent to rescue Taylor but crash lands on the Planet of the Apes, just like Taylor did in the original film. Taylor has disappeared into the Forbidden Zone so Brent and Nova try to follow and find him. He discovers a cult of humans that fear the Apes' latest military movements and finds himself in the middle. Tension mounts to a climactic battle between ape and man deep in the bowels of the planet. Sequel to "Planet of the...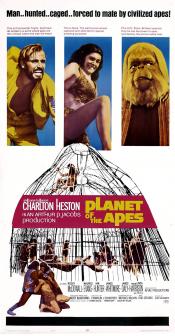 La Planète des singes
,
Franklin J Schaffner
, 1968
Taylor and two other astronauts come out of deep hibernation to find that their ship has crashed. Escaping with little more than clothes they find that they have landed on a planet where men are pre-lingual and uncivilized while apes have learned speech and technology. Taylor is captured and taken to the city of the apes after damaging his throat so that he is silent and cannot communicate with the apes....